Could Your Brain Be Hacked? [VIDEO]
I love these little videos from AsapSCIENCE. The explain fairly complicated things in ways that are really easy to understand. It's like (and often is) watching a cartoon and learning. Today's video poses a HUGE question and you might find the answer surprising.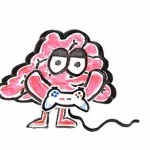 Have you see the Matrix?  In it Neo gets martial arts uploaded to his brain.  Seems like a very convenient use of machine to man software to me.  Before anything like that happens, you have to have a series of baby steps.  Guess what?  Those baby steps are already happening. Watch what happens with the mouse in this video.
Subscribe to KFMX FM on