Go Rambo On Flies With A Bug-A-Salt Rifle [VIDEO]
Why use a fly swatter when you can pick off flies with an "a salt gun".  The new Bug-A-Salt Rifle does just that.  I found tons of videos demonstrating this device and they all say it works VERY well.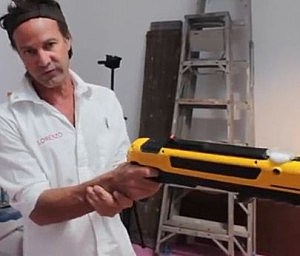 Man I'd like to have stock in these things. They run about $40 and they're going to tell ten million of them.  You can order yours from Amazon here.  Here's a guy named Tony giving you a demo of the product. I especially like how he pulls out the poster at the end.  Of course you're always one beer away from pinging your friends in the ass too.
Subscribe to KFMX FM on