The Flannel Channel: The Class OF '99 [VIDEO]
The Class of '99 was formed to do one song for the movie "The Faculty". Layne Staley of Alice In Chains, Tom Morello of Rage Against The Machine, Martin Noble of Porno for Pyros and Stephen Perkins of Jane's Addiction combined to record this classic tune.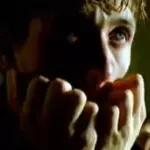 The RockShow actually had this bands name as an answer for "Win A T-Shirt Trivia" (at 9:05 daily).  The Class Of '99 wasn't really a band, it was more of a one song project to provide a cover of "Another Brick In The Wall" for the movie "The Faculty".  With the movie being about teachers being controlled by Aliens.  It was written by Kevin Williamson who wrote the "Scream" movies and the excellent t.v. series "The Following" starring Kevin Bacon.
And how about that cover?  Heathen's a fan.  I think it's so-so at best.  The best judge is you, so check it out:
Subscribe to KFMX FM on