Samuel L. Jackson In Controversial New Presidential Campaign Ad
Samuel Jackson 'tells it like it is' in this new political ad (or like this particular group wants you to think 'it is). The ad is a parody of a children's book reading he did called 'Go The F@#k To Sleep". Make no mistake this is a pro President Obama and anti-Romney ad. It's unlikely it going to make you change political parties, but it will probably make those people who are for the President a little more passionate about getting out to the polls. Do not click through if dirty words offend you.  More after the jump.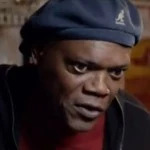 This new ad/video features very foul language, so I've included the normal and the bleeped version.  I guess you can decide which to watch or nonwatch depended on how easily you are offended.  This ad was NOT paid for or endorsed by the President.  It's also ironic that the unedited version edits the title, while the edited version spells the f-bomb out.
Unedited version
Subscribe to KFMX FM on
Bleeped version
Subscribe to KFMX FM on