Yet Another Ho-Hum Taiwanese Hooker Story [AUDIO]
We now start each days weird stories with "The Too Naughty News" at about 5:50.  You see, before 6:00 a.m. we can do pretty much anything we want to (within reason).  So, we reserved the really gross or really sexual or really demented stuff for that time.  With that said, proceed with caution to the next page for the "Too Naughty News".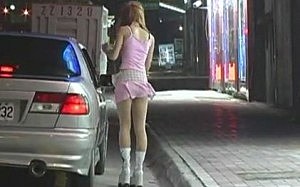 It's the same old story "old guy picks up old hooker and someone dies".  What makes it fun, is the WAY that person dies.  Here's another edition of "Too Naughty News".
Audio clip: Adobe Flash Player (version 9 or above) is required to play this audio clip. Download the latest version here. You also need to have JavaScript enabled in your browser.