You Aren't Supposed To Hear This Sneak Listen Of The New Seether [VIDEO/AUDIO]
I got this off an industry site.  At that time it only had 21 plays.  This is fresh, fresh, fresh.  Don't dally, go enjoy :30 of the new Seether.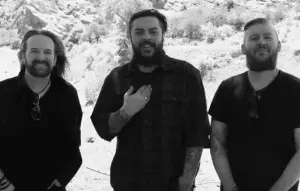 What you've been hearing lately from Seether isn't new Seether. It's stuff they just put out while they recorded their new album. The name of the track isn't given.  The add gives you the impression it's called "Countdown to May Day" but that's what you're actually doing is "counting down until the first of May" so you can hear the entire song.  The good news is it's hard and it's different and it rocks!  Check it!
Subscribe to KFMX FM on
Subscribe to KFMX FM on