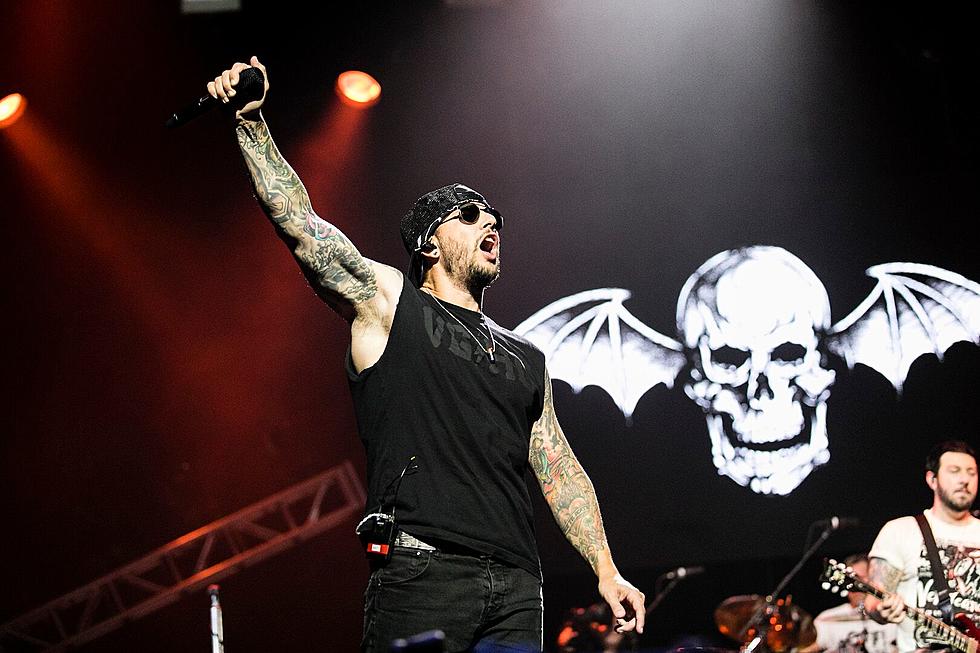 Avenged Sevenfold's 'The Stage' Deluxe Edition Pushed to Dec. 22 Release
Matt Stasi/Loudwire
While the release schedule lightens in December, one of the bigger releases of the month will be the deluxe edition version of Avenged Sevenfold's The Stage album. But fans may have to wait a bit longer as the release date has been moved from Dec. 15 to Dec. 22, butting it right up against the Christmas holiday.
The band issued a statement via their website that reads, "Hey A7X Family. The deluxe edition of The Stage has been pushed back a week due to unforeseen circumstances. However, the good news is that the enhancements make it worth the wait. Put it on your A7Xmas list and stay tuned as 2018 keeps shaping up to be fucking awesome." The statement came with a calendar illustration with "Dec. 22" circled and "Dec. 15" x'd out. There's also a notation that vinyl orders will be fulfilled on Jan. 12.
The deluxe edition of The Stage comes with all of the bonus tracks that surfaced as part of the band's decision to make it an evolving album. Also included are four bonus live songs that were recorded while the band was playing in London at the O2. The live cuts are "The Stage," "Paradigm," "Sunny Disposition" and "God Damn." You can pre-order The Stage deluxe edition on its own or with added bundle items here.
And while you're shopping, Avenged Sevenfold recently revealed "The Paradigm Collection," a limited run of merchandise that has been dubbed "an evolution of style and design." Check out the line of items here. And, if you're looking to do some good with your purchase, Avenged Sevenfold recently designed a shirt with the proceeds going to address some of the recent man-made and nature-made tragedies. Check out the "#Together We Heal" shirt here, with profits being distributed to UNICEF USE, the Direct Impact Fund and Americares.
While the deluxe edition of The Stage is coming before year's end, the band's tour schedule looks to be done for 2017. However, you can catch them back out on the road in early 2018. See their scheduled tour dates here.
Avenged Sevenfold, The Stage Deluxe Edition
10 Unforgettable Avenged Sevenfold Moments
50 Most Important Metal Bands of the 21st Century