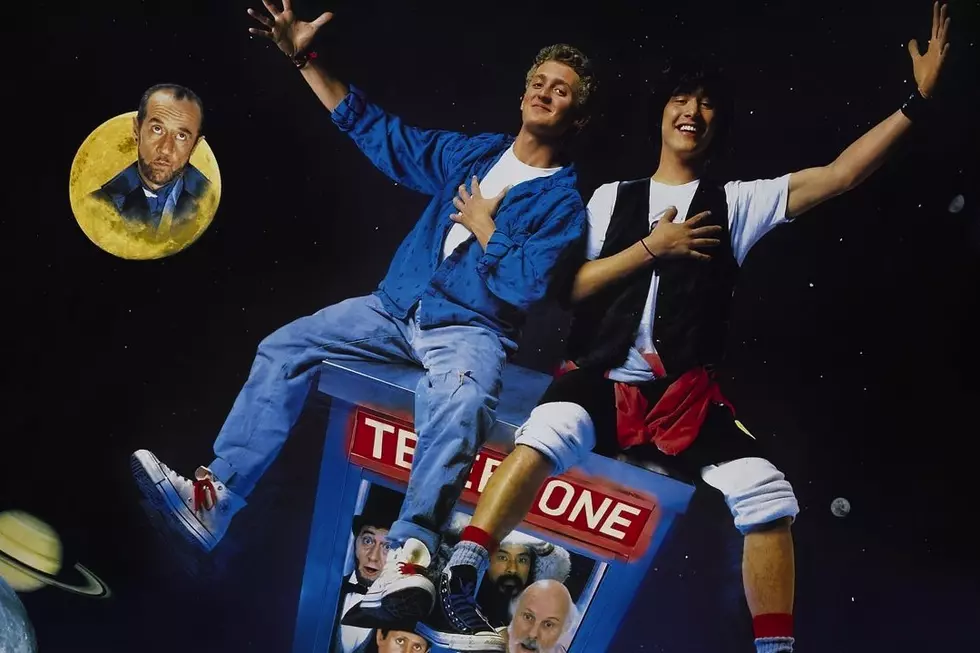 'Bill & Ted 3' Has an Official Title and Plot Synopsis
MGM
Bill and Ted 3 has an official title? And we know what it's going to be about? Excellent! But it still doesn't have a green light or funding? Bogus.
The good news first: Screenwriter Ed Solomon says that the film is called Bill and Ted Face the Music, and he's been working on it "for almost 10 years" with original stars Alex Winter and Keanu Reeves. And they have a great director lined up as well: Dean Parisot, who made Galaxy Quest, and should have just the right sense of humor for the material.
Solomon also told Digital Spy some pertinent details about what we'll see Bill S. Preston, Esq. and Ted "Theodore" Logan up to in Face the Music. The movie will send the middle-aged Bill and Ted back in time to interact with their past selves and George Carlin's character Rufus, "using footage from 1989's Bill & Ted's Excellent Adventure." Said Solomon:
They return to that scene at the Circle K when Bill and Ted first meet themselves, only now they're watching their younger selves and looking at the exuberance and joy that they had at that time in their lives. And they see Rufus, they see George Carlin...
Sounds great, right? Unfortunately, despite the good ideas and ample enthusiasm the movie isn't funded at the moment. Solomon says Bill and Ted Face the Music faces a few issues in Hollywood. First of all, studios don't want a sequel with older Alex and Keanu; they want a reboot. They're also having trouble because financiers are not convinced the sequel would be a hit "since the original movie 'wasn't released [widely] internationally and didn't have a giant release in the States.'"
These are fair issues. So how about a Kickstarter? if people would fund an entire season of Mystery Science Theater 3000 and Super Troopers 2, they'd fund Bill and Ted Face the Music. I know I would pitch in a couple bucks for the Wyld Stallyns.
Gallery - Incredible Movie Theme Park Rides That Were Never Made: