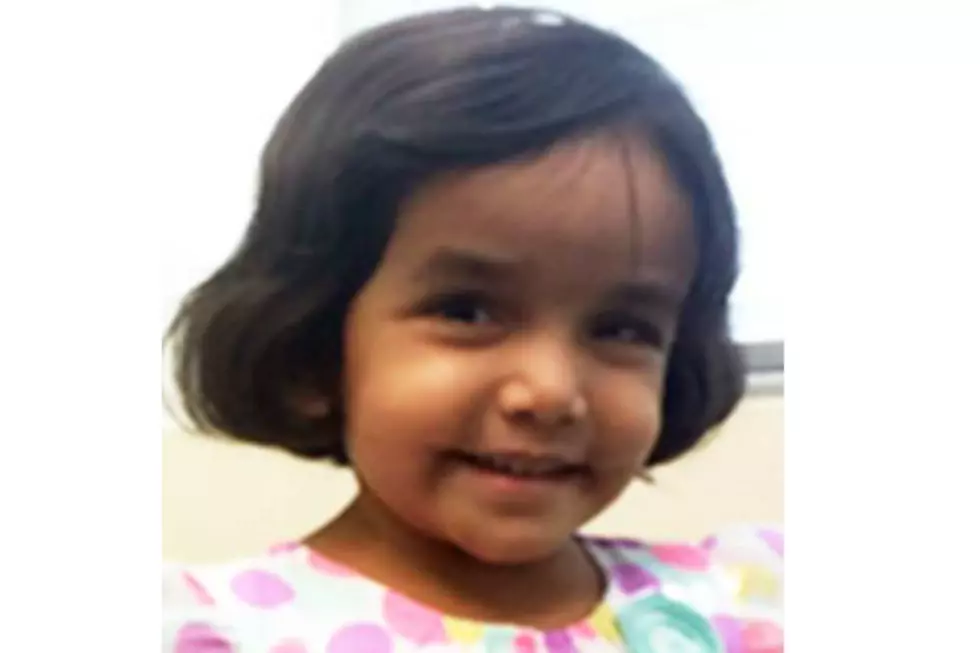 Body of Missing Child Identified, Father Confesses to Hiding Her Body
MissingKids.org
The body of Sherin Mathews, a toddler who went missing in Richardson, Texas, has been identified and the adoptive father of the girl has been charged in relation to her death.
Sherin Mathews was reported as missing on October 7th by her father, who told officials that he made her go outside at 3 a.m. after not finishing her milk. Tuesday, October 24th, a body found a half-mile from the family's home was later identified as Sherin.
According to WFAA, Wesley Mathews, Sherin's adoptive father, has confessed to hiding her body after she choked on milk when he forced her to drink it. Arrest warrants in the case say: "She was coughing and her breathing slowed. Eventually, Wesley Mathews no longer felt a pulse on the child and believed she had died."
Wesley Mathews was arrested and charged with Injury to a Child on Monday, Oct. 23. He's being held on a $1,000,000 bond. He was previously arrested for Endangerment of a Child, but bonded out.
More on Sherin Mathews
Body Found During Search for Sherin Mathews
Why the AMBER Alert for Sherin Mathews Was Canceled