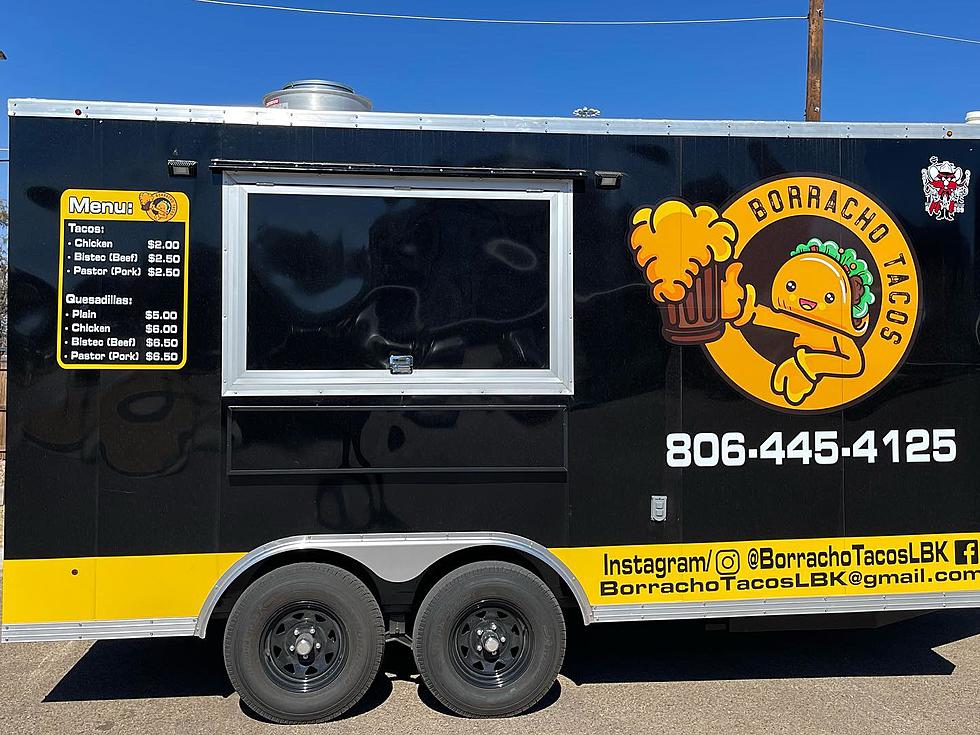 A Bussin New Student-Owned Food Truck Is Now Open in Lubbock
Borracho Tacos via Facebook
Lubbock's food truck scene is awesome and always growing. It's a great way to share your love of food and have people enjoy it as well. Well, Lubbock's food truck scene just got a little better with this new food truck that is student-owned and operated.
Borracho Tacos is the newest spot for all your foodie needs. Every employee that works there is a Texas Tech student and they're so excited to now be open and serving the community. I love that they're supporting local students who need work and also providing Lubbock with some good food.
Their menu is a wide variety of tacos like chicken, pastor and bistec. They also serve quesadillas with those meats and some unique signature sauces. Those sauces come in either red or green salsa. You know I'm a sucker for some good sauce, so I will be ready for those for sure.
While I have yet to try out their food, they did have their grand opening last Saturday, February 19th. So far their most ordered item is the pastor, or pork quesadillas. The owner even said some people called it "bussin."
Borracho Tacos accepts cash and credit cards. It's located at 2330 19th Street, right across from McDonald's and Wendy's in the ChooChai Thai Restaurant lot.
Their current hours of operation are Thursday through Friday, 8 p.m. to 3 a.m., Saturdays from noon to 3 a.m., and Sundays from noon to 6 p.m. They can also be reached at (806) 445-4125 or you can find them on Facebook. I'll update this story on Thursday with pictures of Borracho Tacos' food, so definitely check back then.
Remember: if you know of any places opening soon or brand new to Lubbock that you want me to check out, reach out at: kelsee.pitman@townsquaremedia.com.
20 Texas Places We Have All Been Saying Completely Wrong
Throwback: See Texas Tech in 1947