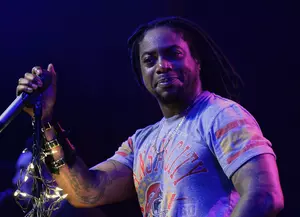 Celebrate New Year's Eve With Sevendust In Dallas
Ethan Miller/Getty Images Entertainment
If you've already been kicking around ideas on how to spend your New Year's Eve might I suggest Sevendust in Dallas?
I can't think of a better way to ring in the new year than to throw back a few of your favorite beverages while you scream along with Lajon and the boys of Sevendust 'til you're hoarse in Big D.
The Sevendust New Year's Eve show with Crobot, DownLo, and Stareview happens at Canton Hall in Dallas on Sunday, December 31.
Tickets are $43-150 and are available right here.