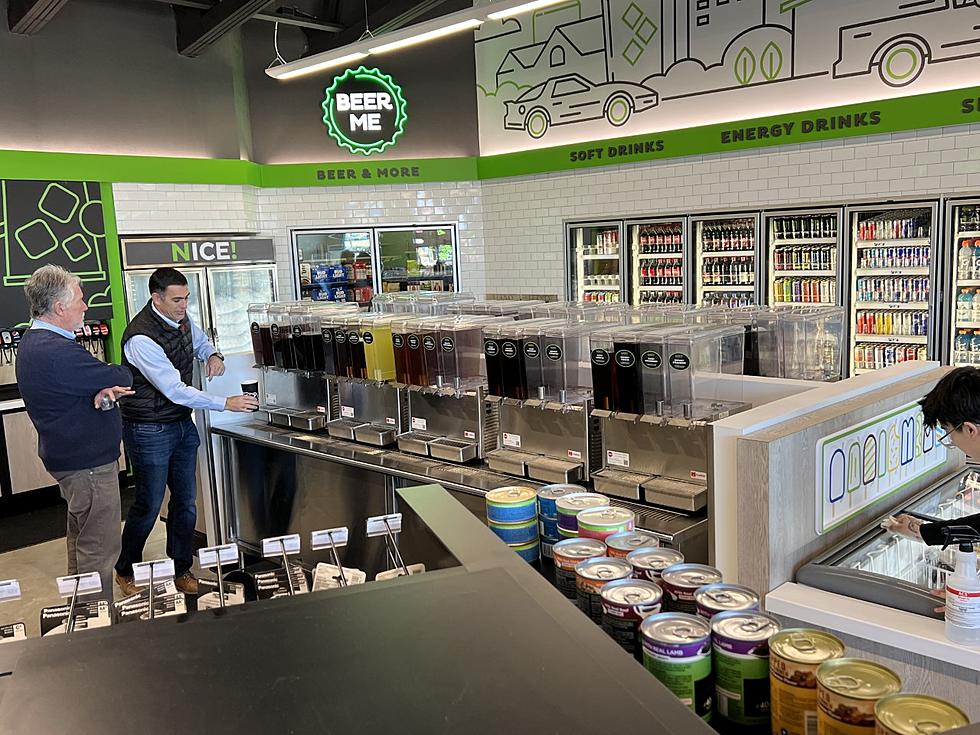 Curby's Express Market Opens First Lubbock Location on Tuesday, February 1st
Kelsee Pitman, Townsquare Media
A new convenience store is coming to Lubbock, but it's different than the ones we have seen here.
Curby's Express Market, located at 1903 Milwaukee Avenue, is the definition of a one-stop-shop. They have what every convenience store has, such as drinks, beer, wine and sodas, but they also do fresh-made food, brewed teas, customizable energy drinks, coffees and so much more. That's exactly what on-the-go people needing something quick and easy want to hear, right?
Curby's also offers a drive-thru and in-store options for any of their great items. This is the company's first of many locations coming to Lubbock. I got to check out some of their food and drinks and loved it all.
Their pizzas are all freshly baked in-house, along with their hand-tossed salads and even lots of breakfast and dessert options made just for Curby's Express Market.
I got to check them out last Friday to see a sneak peek of what they offered and everything was amazing. I was very impressed. I had to try all the sweet teas and wanted every single one, so those are definitely Kelsee-approved. I didn't get a chance to try their energy drinks or coffees, but the carnivore pizza was great.
You can see the tour of the place and what they have to offer in the video I posted on Facebook below:
You can check them out at 1903 Milwaukee Avenue for their opening on Tuesday, February 1st, or their grand opening onSaturday, February 5th.
Their official Facebook page has more information about them, along with their hours and more. Keep an eye out, because more locations are coming soon.
17 New Restaurants Opening in Lubbock in 2022
Great new restaurants are set to open this year in Lubbock, Texas.
Lubbock Breakfast Taco Trail: 24 Must-Try Spots
Are you looking for the best breakfast tacos/burritos in Lubbock? Here is Kelsee's #LubbockTacoTrail of things you need to try, homemade tortillas and all.