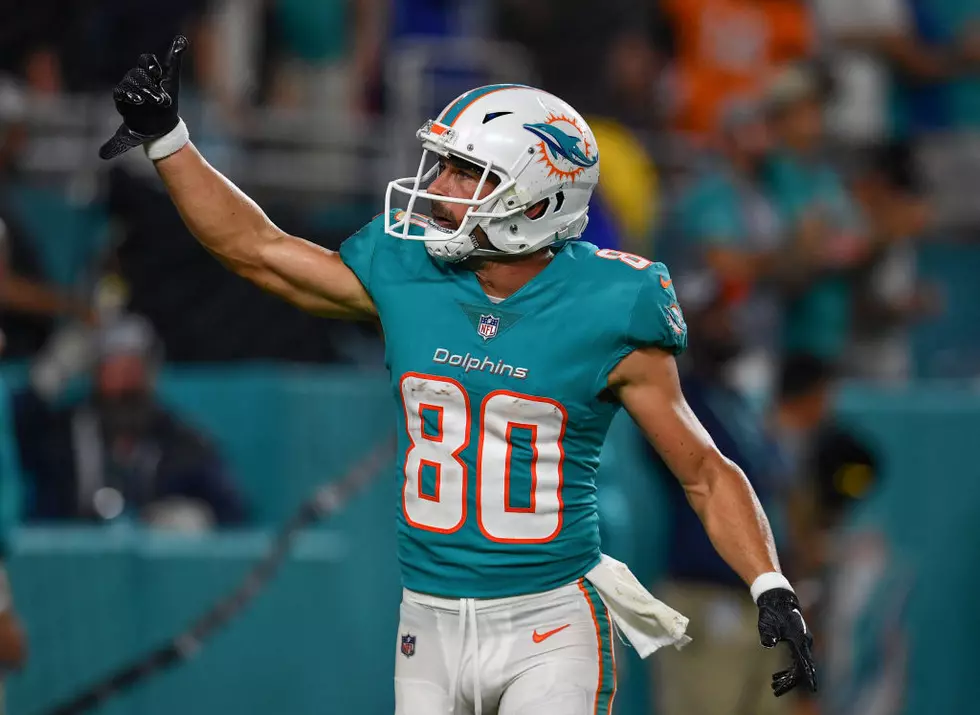 Danny Amendola is the Latest to Get Roasted by Jalen Ramsey
Getty Images
You might be asking yourself, "Who is Jalen Ramsey?" Well, he's an all-pro cornerback for the Jacksonville Jaguars, and the only thing he's better at than playing football is talking trash.
He says, look at Danny Amendola, who just signed with Miami. "Or is it Edelman?" he asks out loud. He mulls it over. No -- he's thinking of Amendola. "He just got a brand-new contract and he is terrible," he says. "People think he's so great. No, he's not. Tom [Brady] made him look good. Tom could take me as a receiver and I'd be a first-team All-Pro."
I can't really make an argument that Tom Brady doesn't make his receivers better than they are but I can make an argument that Jalen Ramsey knows Danny Amendola's name because he caught the game winning touchdown in the AFC Championship game that put the Pats into the Super Bowl and sent the Jaguars home.
Playoff Danny did it again. Just like he's always done, and you can bet on him, like always, if the Dolphins can make it to the playoffs this season.
The Dolphins play the Jaguars on December 23rd.
ICYMI: Danny also caught his first touchdown as a Dolphin this preseason.