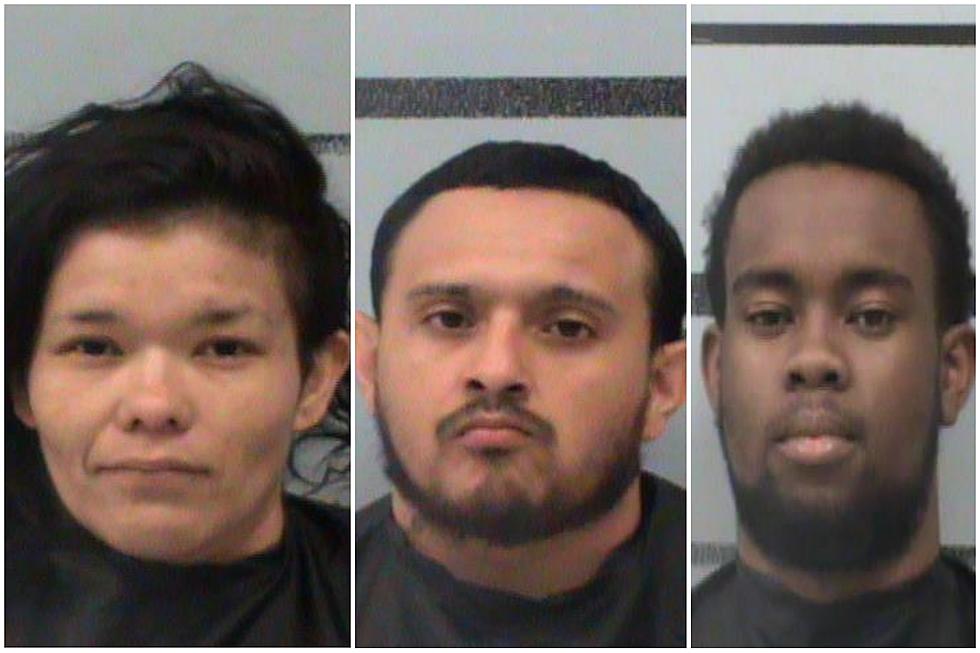 Lubbock's Mugshot Monday: 43 People Arrested the Week Leading Up to Mother's Day
Lubbock County Detention Center
Well Happy, late, Mother's Day to all the mom's of the world and especially to my grandmother (mom), birth giver, and aunties that all helped raised me. Enough of the cute stuff, because I will start to cry, and onto what you might have missed this week in the news.
Cursed Buildings and Buildings Ready for New Life
If you have been under a rock, or jail, then you might have missed that Dillard's in the mall will be moving to form a huge Dillard's in the mall. Mega Dillard's? Well we were suspicious of what might be going in place of the old space and might have just received an answer. It's a good thing Dillard's will not be empty for long though but unfortunately some Lubbock buildings seem to stay empty for a long time or just aren't great for business. Those buildings could be cursed, or if you don't believe in curses could just be in a bad location.
Best in Show and School Guns
It was reported that a gun was discovered in a Coronado High School faculty bathroom and it's unclear as to who it belonged to. Whoever left it behind was probably not very smart and would definitely never win best in show but one dog recently did that. A petit basset griffon Vendeen named Buddy Holly, exactly like the Lubbock native, took first place in the Westminster Kennel Club championships. This was the breeds first time to ever place first place and with a name like the Hub City's favorite son it's without a doubt understandable.
Broken Dreams and Lots of Nostalgia
So it seems that some people believe having lawns is a thing of the past and is a broken dream. I myself do agree that lawns are a thing of the past that should be done away with and instead something else should be planted instead, like lawns of native grasses to the area or wild flowers. You could also do what my dad did when I was a kid and plant lawns of cilantro, I remember just going inside to watch tv smelling of cilantro. One thing I also remember are those Time Life Ultimate Love Song Collection commercials, you know what I'm talking about. With Celine Dion and Michael Bolton singing in the beginning that would wake you up at 2 a.m. on a Saturday. Your welcome for that throwback that's now stuck in your head.
And Now, Mugshots
These 43 mugshots are of individuals arrested and booked into the Lubbock County Detention Center during the week of May 8 - May 14, 2023. The individuals charged should be presumed innocent until convicted in a court of law. All arrestees featured below are those charged with a felony offense. A felony offense is classified by the severity of punishment, ranging from the low level state jail felony all the way to a capital felony. Also featured are any Individuals who were held on a Fugitive Warrant or Detainer, a United States Marshall Remand, or Immigration Customs Enforcement Detainer.
Lubbock's Mugshot Monday: (May 8 - May 14, 2023)
Mugshots of people arrested and held in the Lubbock County Detention Center the week of May 8 - May 14, 2023
These Teenage Boys From Texas Went Missing In April, Have You Seen Them?
According to missingkids.com these teenage boys from Texas went missing in March. Please look through the pictures and see if you recognize any of them.
These Girls From Texas Went Missing in April
25 Girls from Texas who went missing in April are still missing as of May 8, 2023. These girls are from all across the State of Texas. Girls went missing from Dallas, San Antonio, Amarillo, Houston, Odessa, and other cities across the state. They also range in age from 14 years old to 17. Please look through the pictures and see if you recognize anyone. Let's bring these girls home to their families.