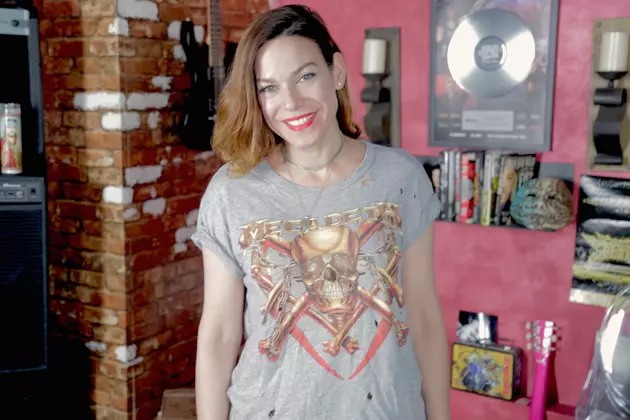 March Is Metal Month! Wear Your Metal Shirt To Work Day on March 23!
Loudwire
For some of you, metal is a year-round fashion statement! For others, because of work, you have to be a little more selective! But with March being "Metal Month," it's time to raise those horns and show your metal self to all of your co-workers. March 23 is Wear Your Metal Shirt to Work Day and we're encouraging you to show your support for your favorite metal act.
One way you can do so is to share a photo of yourself wearing your favorite thrash metal shirt at work, just like Loudwire Nights host Toni Gonzalez in the photo above. And be sure to use the hashtag #ThrashTShirtDay when posting on social media. By doing so on March 23, you could have a chance to win a guitar signed by Atreyu.
So what are you waiting for? Dig that Megadeth or Slayer t-shirt out of your closet, circle March 23 on your calendar and get ready to show your co-workers your metal fandom, as March 23 is Wear Your Metal Shirt to Work Day!