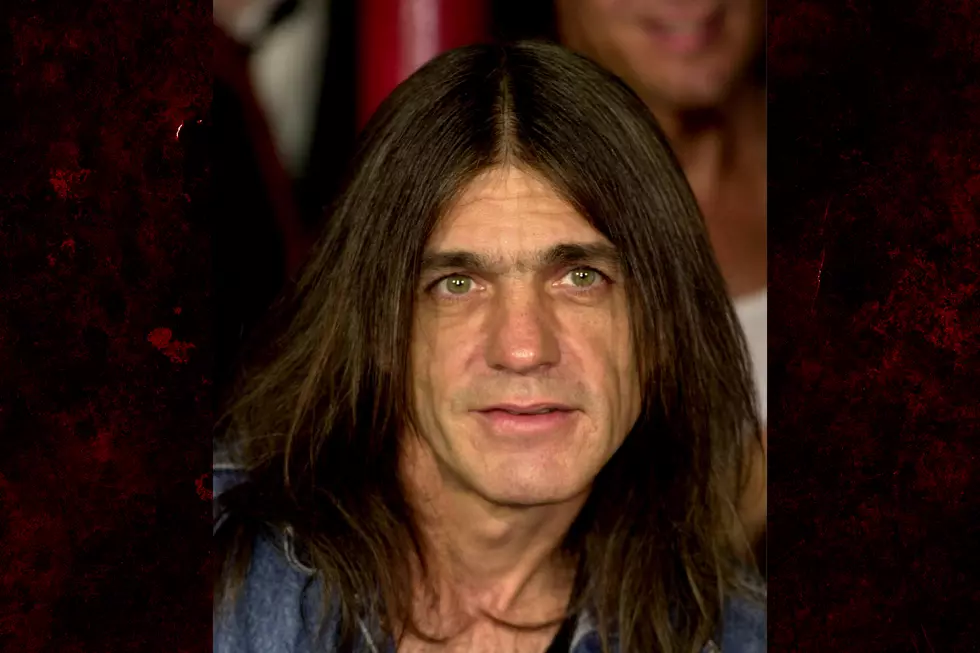 Report: New AC/DC Album to Feature Malcolm Young on Guitar
Hulton Archive, Getty Images
Music/entertainment magazine JAM is reporting that a "reliable source inside the AC/DC camp" has confirmed to them that previously unreleased guitar parts from Malcolm Young will be featured on the rhythm section of every song from the band's rumored new album. The report also alleges that the record will be dedicated to Malcolm.
The late AC/DC guitarist and co-founder died on Nov. 18, 2017 at the age of 64. A statement on AC/DC's website at the time revealed that Malcolm had been suffering from dementia and "passed away peacefully with his family by his bedside."
JAM reports that Malcolm had recorded a number of songs with Angus in 2003 when the two lived together between AC/DC's Stiff Upper Lip and Black Ice album cycles. Phil Rudd, Cliff Williams and Brian Johnson are allegedly joining Angus in the process of choosing which songs to use and recording their respective parts around Malcolm's takes.
In Aug. rumors of AC/DC being in the studio began to circulate. A short time later, photos surfaced of vocalist Brian Johnson and drummer Phil Rudd together outside Vancouver's Warehouse Studios, which is where the last three AC/DC albums were recorded. This sparked rumors that the two members had re-joined the band after tumultuous periods away from the rest of the group. Johnson exited the band in 2016 after suffering serious hearing issues, while Rudd was charged with attempting to procure a murder, threatening to kill and possession of meth and cannabis in 2014.
Most recently, drummer Chris Slade said he hasn't seen the rest of AC/DC since the end of their last Rock or Bust tour. Slade has filled Rudd's position on tours since his charges.
You can read JAM's full report, which was posted directly to their Facebook page, below. As of press time, none of this information has been confirmed to us by anyone from the AC/DC camp.
AC/DC SCOOP!
We are hearing from a reliable source inside the AC/DC camp that Angus Young is working on a new AC/DC Album that will be dedicated to his brother, the late Malcolm Young.

Here's the exciting part... the new recordings will include Malcolm Young playing rhythm guitar on ALL TRACKS!

Turns out, five years prior to the Black Ice LP, AC/DC's 15th studio release, Angus and Malcolm Young lived to together where they literally wrote hundreds of songs, many were recorded and have been stashed away until now.

Angus has decided to selected the best tracks from those recordings that Malcolm played on and is now back in the studio recording and mixing them with fellow band mates Phil Rudd, Cliff Williams and yes, Brian Johnson on vocals.

Not sure when the release date will be announced but this should give all the Hardcore AC/DC fans a hard on!
Top 66 Hard Rock + Metal Guitarists of All Time