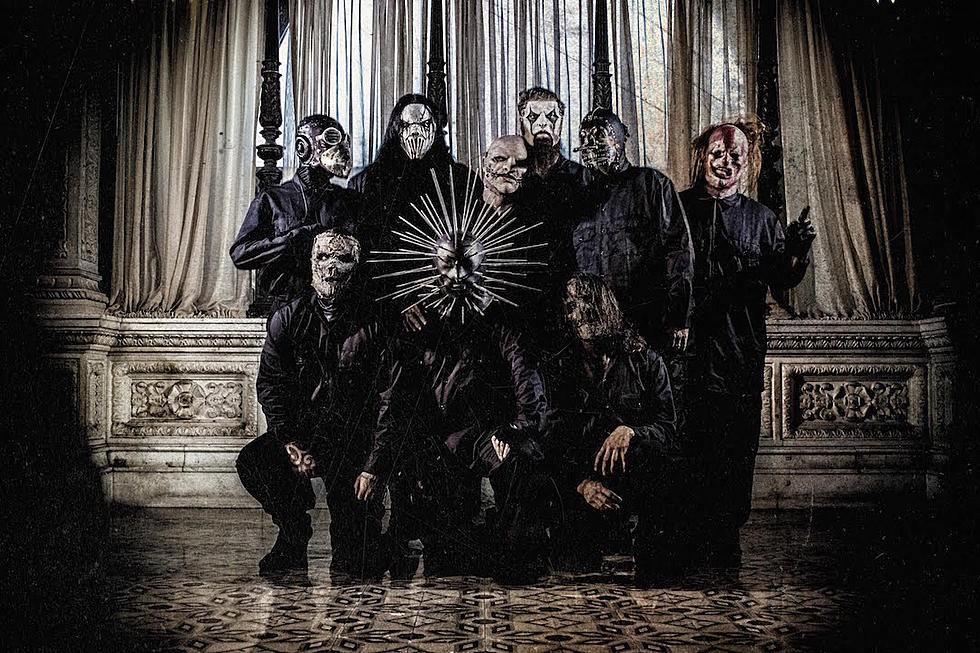 These Three Slipknot Songs Were Just Certified Platinum in the U.S.
Roadrunner Records
That's right, the Recording Industry Association of America (RIAA) took the occasion to mark the significance of Slipknot's "Wait and Bleed," "Before I Forget" and "Snuff," the trio of tunes which were deemed Platinum singles by the music business trade organization March 18, the same day Fehn was fired.
"Wait and Bleed," the earliest of the celebrated Slipknot songs, comes from the band's 1999, self-titled debut. "Before I Forget" hails from 2005's Vol. 3: The Subliminal Verses, and "Snuff" is found on 2009's All Hope Is Gone.
In the U.S., an RIAA Platinum certification is achieved when a single moves one million in total units. In 2016, the RIAA amended the rules to allow streams and downloading to be weighted toward that total, per Billboard.
It's the first time any Slipknot single has been certified Platinum by the RIAA. Three years ago, "The Devil In I" reach Gold status at 500,000 units. In album sales, however, Slipknot, Iowa, Vol. 3 and All Hope Is Gone have all hit Platinum, while .5: The Gray Chapter and live album 9.0: Live are both Gold.
20 Best Selling Hard Rock + Metal Albums in the United States