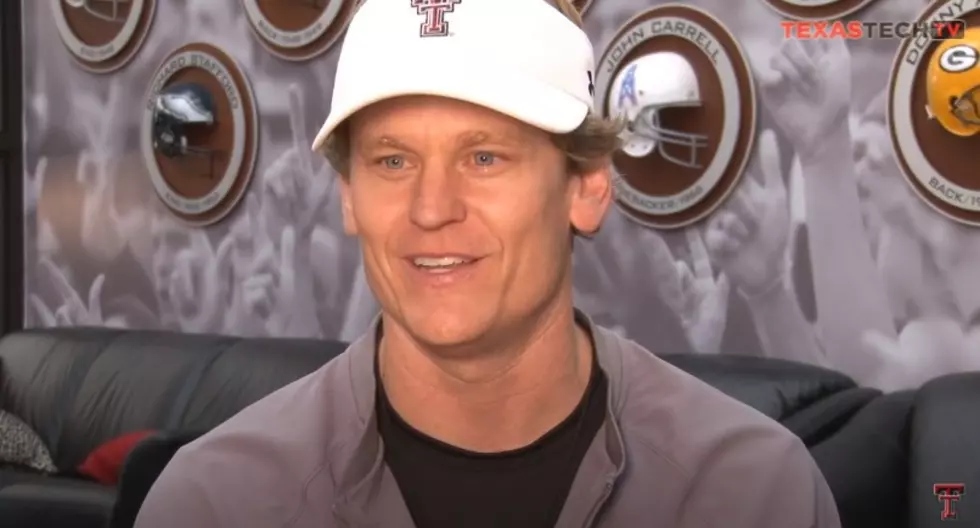 Sonny Cumbie Takes Pay Cut to Come Back to Lubbock
Texas Tech Red Raiders via YouTube
Texas Tech University has announced their new offensive coordinator's salary.
According to Lubbockonline.com, the agreement between Texas Tech and Cumbie is for three years and comes in at $2.7 million dollars. The annual pay in 2021 scheduled to be $875,000.
Cumbie was at TCU for seven seasons prior to coming back to Texas Tech, where he spent several seasons on staff under Leach, Tuberville and Kingsbury. Cumbie replaces David Yost, who was paid $575,000 in 2020 before being fired after the team ended the season with a 4-6 record.
That's a big jump for Texas Tech to commit to a single coordinator, especially for a school that's had head coaches call the plays for the majority of the last 20 seasons.
According to usatoday.com, the $875,000 figure would have been third-best in the Big 12 for assistants last season, behind TCU's offensive coordinator Sonny Cumbie who made just over $1 million dollars. Yes, the same Sonny Cumbie. This year, there are several assistants who will join the Big 12 at a higher price tag than Cumbie. However, the monetary value that Texas Tech has committed to him is still in the top third of compensations for the Big 12 coordinators, which is where you want your winning percentage to be as well.
Sure, you can argue the cost of living in Lubbock is less than it is in Fort Worth, but Cumbie is making more than $100,000 less in Lubbock, which is significant. Not as significant as the $300,000 more that Cumbie is being paid compared to Yost, though.
LubbockOnline clarified these contract details are not yet agreed on, but just an offer letter that's contingent upon his passing criminal and NCAA background checks, as well as one on his social media.
Enter your number to get our free mobile app
The 8 Best Wins in the United Supermarkets Arena During the Chris Beard Era