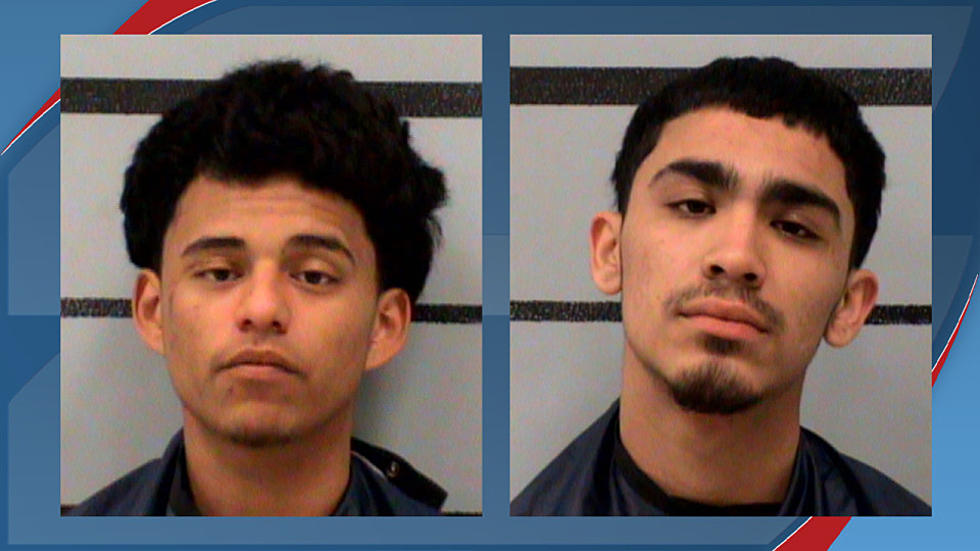 Two Teenagers Arrested After Drive-By Shooting Near Clapp Park
Isaiah Sartuze, 17 (Left). Devon Marmolejo, 18 (Right). Mugshots provided by the Lubbock Police Department.
Wednesday morning (October 23rd, 2019), Lubbock police officers responded to a shots-fired call in the 1900 block of 42nd Street.
A woman called police and claimed she was in the area and being followed by a vehicle when shots were fired.
Video surveillance showed almost a dozen bullets being fired as a car drives through a neighborhood near Clapp Park. The woman says her car was damaged by at least two bullets before the suspects drove away.
The vehicle was later stopped, and Isaiah Sartuze (17) and Devon Marmolejo (18) were arrested and charged with aggravated assault.
Police say a third suspect escaped on foot and is still at large. There have been no reports of any injuries in the shooting.