Beware Of Darkness Invite You To The FMX Big Purple Party
Are you ready to "HOWL"?  I know I am.  I'll be at the FMX Big Purple Party early for this band.  Beware Of Darkness will kick off festivities on the outdoor stage and we have a personal invite for you after the jump.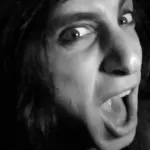 Doors open at noon for the FMX Big Purple Party.  We'll rock some "American Fangs" at 12:30 inside the Pavilion then we head outdoors for "Beware Of Darkness".  Here's and invite to the show and their KILLER video of "Howl".
Subscribe to KFMX FM on
Subscribe to KFMX FM on