Hear David Draiman & Lzzy Hale Duet On "Close My Eyes Forever" [VIDEO]
I've been waiting on this one from the minute I heard about it.  David Draiman (under the guise of his new band "Device") teams with Lzzy Hale on this classic tune.  More after the jump.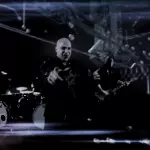 "Close My Eyes Forever" was originally done by Ozzy Osbourne and Lita Ford (from The Runaways). This version of the track is a little less creepy, but rocks harder.  Also gone is the acoustic guitar, replaced with some industrial synths and percussion.  Before you get to this amazing track, don't forget you can check out Device at the FMX Purple Party on April 21st!
Subscribe to KFMX FM on
Here's the original
Subscribe to KFMX FM on
Here's some other cool tracks from Device
Subscribe to KFMX FM on
Subscribe to KFMX FM on