Paul Menard Gets First Nascar Win at The Brickyard 400 [VIDEO]
NASCAR's Paul Menard makes a boyhood dream come true with his first NASCAR win, at the 18th running of the Brickyard 400 in Indianapolis, Indiana.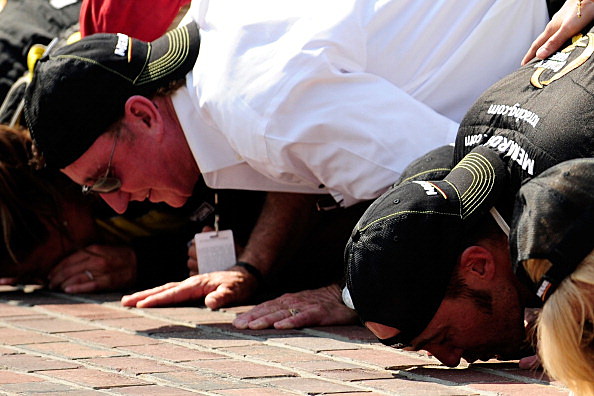 Paul Menard got to kiss the bricks at the Indianapolis Motor Speedway after holding off a hard charging Jeff Gordon for his first ever win in the NASCAR Sprint Cup Series  . The 27 car used great fuel and pit strategy for the victory. The win for Menard gives Richard Childress Racing it's third win at the famous speedway and puts Menard in a position to race for the chase.The Menard family has been racing at the Indianapolis Speedway for 35 years with no victories until today. Check out the video from the Brickyard.
Subscribe to KFMX FM on