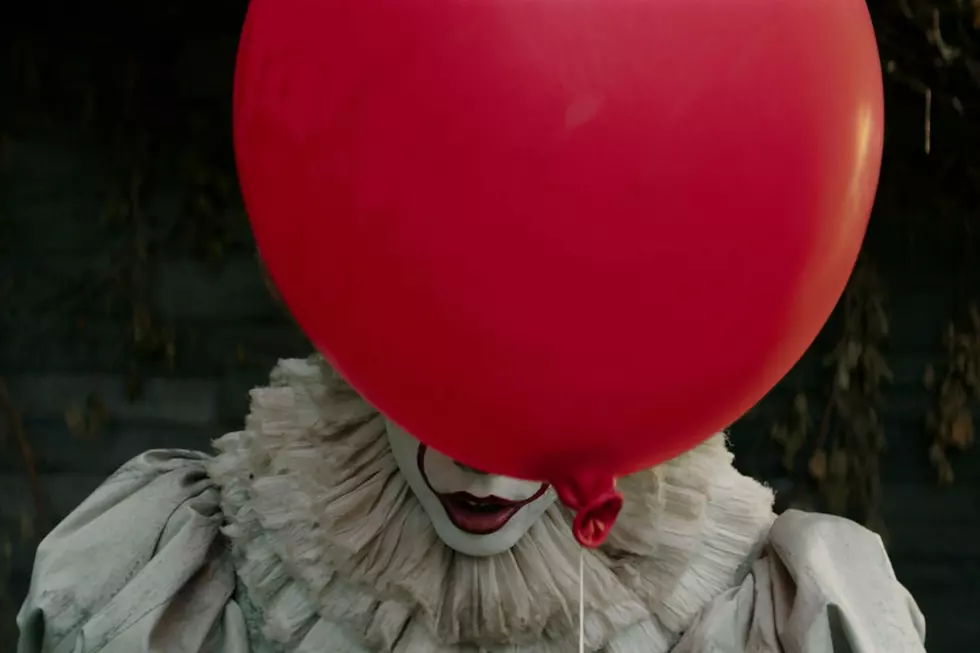 The Alamo Drafthouse Plans All-Clown Screening of 'It,' Because Clowns Are Fun and Delightful and Not Scary
Warner Bros.
For coulrophobics, the prospect of watching It, a movie featuring a particularly scary clown, is already bad enough. But the Alamo Drafthouse, as is often their wont, is taking things even further. At one of the company's Texas locations, they are having an all-clown screening. Oh what delightful fun that is in no way terrifying!
The evening sounds like quite a thing:
For this special screening of It, all attendees should arrive dressed as a clown in order to attend. Please arrive early and join us in the Barrel O' Fun beginning at 5:30pm for an It pre-party where we will have face-painters available for clown "touch-ups", a photo booth, raffles for prizes, and other terrifying merriment. Please arrive in your own Pennywise best and be ready to float with us.
Hilariously, the idea for this event apparently arose out of the controversy around another Alamo event, an all-women screening of Wonder Woman. That drew protests on social media from dudes who felt outraged that they were being excluded from something. On Facebook, one particularly aggrieved gentleman sarcastically asked if there would be "a male only screening for Thor: Ragnarok or a special screening for IT that's only for those who identify as clowns?" To which the Alamo responded, "We might actually have to steal that clown idea. Thanks Ryan!"
And here we are, with an all-clown screening of It. Attend at your own peril, and with your own oversized goofy red shoes. I hope this event draws condemnation from other circus acts like lion tamers and tightrope walkers.