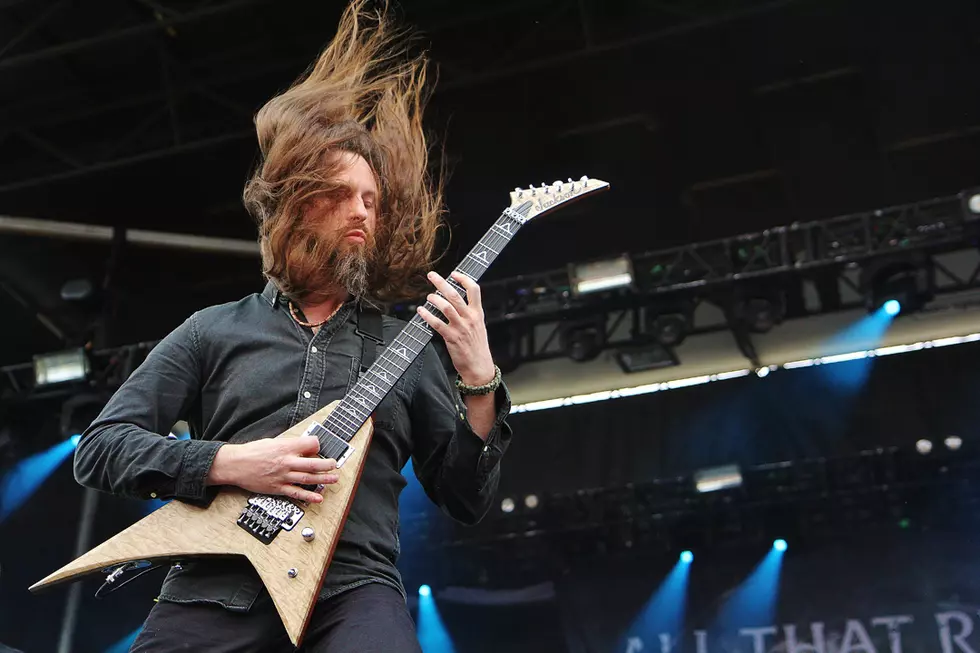 Report: All That Remains Guitarist Oli Herbert's Death Being Treated as 'Suspicious'
Liz Ramanand, Loudwire
According to a report from local Connecticut newspaper the Hartford Courant, Oli Herbert's death is being treated by police as "suspicious." The late All That Remains guitarist's widow, Beth, had "confirmed" his cause of death this past Saturday (Nov. 10) as "drowning" in a post on his official Facebook page, which has since been deleted. You can read what it said below.
Good morning everyone this is Beth. And indeed it IS a good morning; Toxicology results are back as is the official cause of my husband's death!

Cause of death- Drowning
Toxicology- Oli was apparently self-treating for manic-depression that has run in his family for several generations. Anti-depressants were found in his system, as well as a sleep aid. The psych meds found in his system were the same ones that a close relative has been prescribed for a long time, so he knew what to hunt down for the "treatment". Seeing how he was not going (and WOULDN'T GO) to a doctor to get diagnosed with the issue and was not being prescribed the medications and monitored on them, it explains his occasional erratic behavior here at home.

As far as why the memorial was cancelled; concern for my personal safety and home due to numerous threats to both is the reason.

If anybody knows where Oli was getting the psych meds, please call CT State Police, Troop C in Tolland, CT.
The Hartford Courant reports that although Herbert did die from drowning, the manner of how he drowned remains "undetermined." Read an excerpt from their report below.
While the state medical examiner's office ruled this week that Herbert, 44, drowned, it called the manner of death "undetermined." The manner of death is usually homicide, suicide or accident but state Chief Medical Examiner Dr. James Gill said Herbert's case will remain undetermined unless new information is developed.

State police sources said that police are treating his death as suspicious at this point. The Eastern District Major Crime Squad is investigating the case.
Herbert died on Oct. 16 at the age of 44. His body was found in Hydeville Pond. He and Beth had been married for 14 years.
"I was shocked," said All That Remains frontman Phil Labonte in a recent radio interview. "He was 44 years old, and he wasn't really a big partier. He would go hang out with people and stuff, but he didn't really do a lot of drinking… He didn't do drugs, he didn't really drink a lot."
Before he passed he had completed work on All That Remains' latest album, Victim of the New Disease. The record was released last Friday (Nov. 9).
Frontman Phil Labonte revealed exclusively to Loudwire that former Chelsea Grin and Born of Osiris guitarist Jason Richardson will serve as Herbert's fill-in for the band's current tour.
Rockers We've Lost in 2018