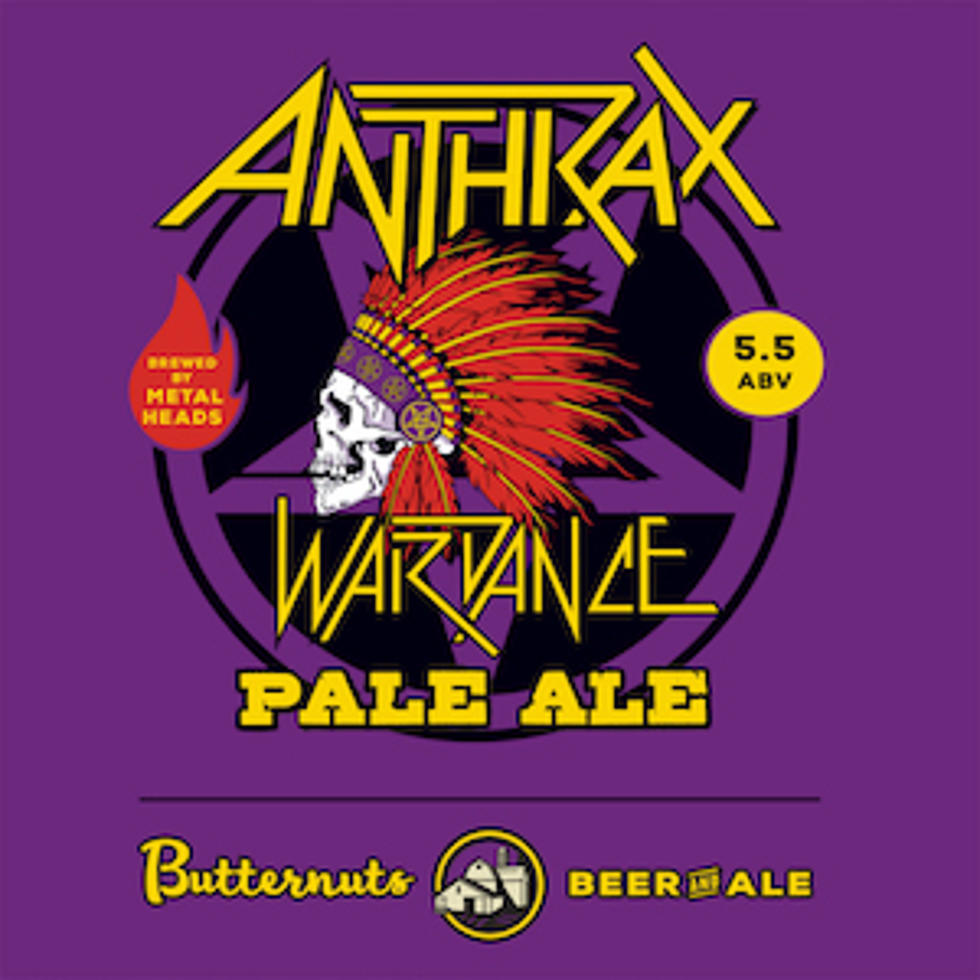 Anthrax Announce First-Ever Signature Beer 'Wardance'
Butternuts Beer & Ale Brewery
As the craft beer industry continues to balloon, countless rock and metal acts have been quick to take advantage of this rising trend, releasing signature beers of their own. New York thrash vets Anthrax can now be added to that list as they've announced the "Wardance" (named after the Among the Living track "Indians") pale ale from Butternuts Beer and Ale Brewery.
This beer differs from other band brews as it was brewed by metalheads for metalheads with some input from the fans as well! When Anthrax performed a benefit show at Brooklyn's intimate venue, St. Vitus, a keg from the first batch of the signature beer was available on tap. Fans weighed in with their opinions, which were then taken into consideration as the formula was amended.
Chuck Williamson, owner of Butternuts and an Anthrax fan himself, jumped on the opportunity to have the honor of brewing the band's first beer when he got the call. "I've wanted to do our own beer for a long time. It was just finding the right guy to make that a reality," said guitarist Scott Ian. "I am a fan of Butternuts, especially their Porkslap Pale Ale, and when I found out that Chuck was interested in doing a beer with us I immediately said yes."
Drummer Charlie Benante added, "Finding the right taste that all of us loved was really important, but it was also important that the beer not leave people feeling heavy or filled up afterwards. The other thing I love about our beer is that it goes really well with a burger. It's the one beer to have when you're having a 'Wardance.'"
The brew arrives at 5.5 percent ABV and will be available in New York starting March 27 in stores, bars and restaurants where craft beer is sold. If you don't live near New York, fear not as plans are already underway to widen the distribution net to cover more states around the country.
Scott Ian Plays 'Wikipedia: Fact or Fiction?'