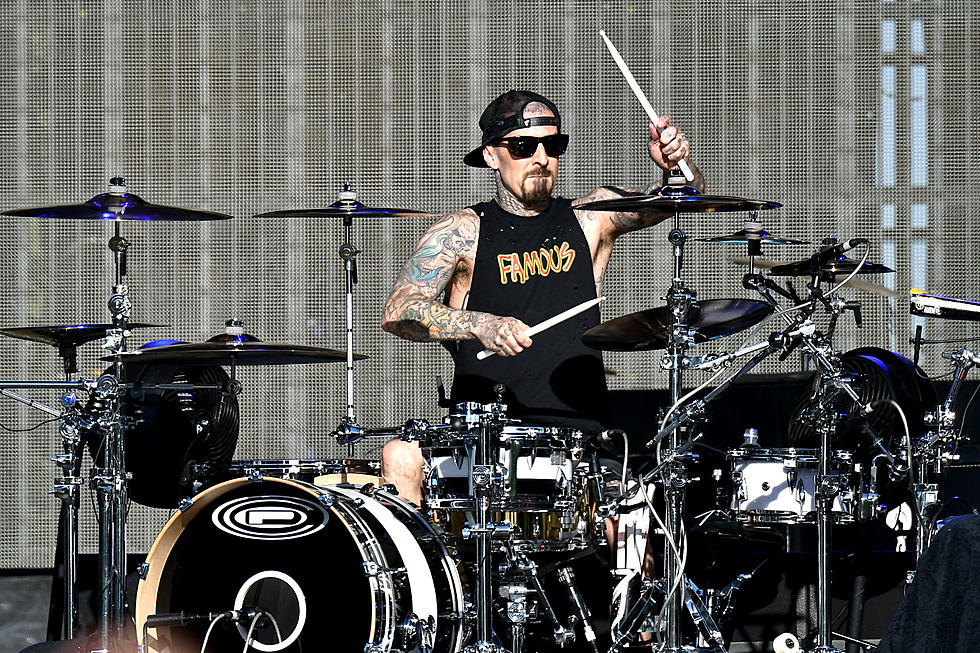 Report: Blink-182's Travis Barker Re-Admitted to Hospital
Gustavo Caballero, Getty Images
TMZ is reporting that Blink-182 drummer Travis Barker has been readmitted to a hospital in the Los Angeles area. He is allegedly dealing with a staph infection and cellulitis, which is a type of skin infection. Doctors are reportedly seeing how his body responds to blood thinners, in hopes that the clots don't make their way to his heart or lungs.
It was revealed that Barker had been diagnosed with clots in each of his arms last week. Blink-182 subsequently postponed their Las Vegas residency shows that were scheduled for this past weekend. The band released a statement saying he was being "closely monitored" and that they cannot play until he is cleared by his medical team.
Barker added to the statement himself, saying, "Drumming is my life and It kills me that I can't perform for you guys this weekend. I hope to be back as soon as I can." Fans who are not able to attend the rescheduled dates will be afforded ticket refunds at their points of purchase.
Blink-182 are currently finishing out the cycle of their last album, California. The record debuted at No. 1, selling 186,000 total units in its first week. They revealed earlier this year that were already back in the studio working on new music.
The Top 66 Hard Rock + Metal Drummers of All Time
Blink-182 Apologizer to Fans Who Attended Fyre Festival