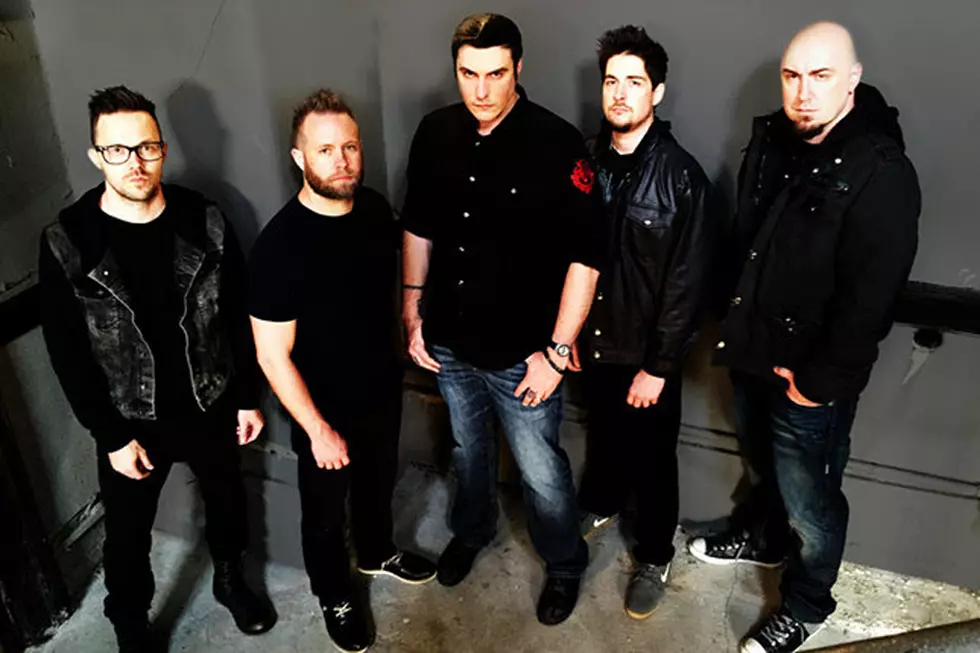 Breaking Benjamin Welcome 'Dancing With the Stars' Derek Hough for New Song 'The Dark of You'
Hollywood Records
"I don't like to be secretive because I don't think it's a big deal, even if they're like the biggest rock star on the face of the earth, I don't like to make a big deal of things. But I sung a song with a really, really talented artist. He's a dancer, but he's also a singer. So I sang a song on the album with a gentleman named Derek Hough," revealed the vocalist.
"He's an amazing singer and he did an incredible job. The song is called 'The Dark of You' ... and I like to say it like that (deliberately) because people think I'm saying 'The Darker View,'" says Burnley.
When Gonzalez brought up the fact that Hough had previously covered a Breaking Benjamin song, Burnley responded, "He covered 'Ashes of Eden,' and that's how I found him. because he tagged us in it. He just did it as a passion project. It wasn't for money. It wasn't for exposure. It was just because he loved the band and he'd loved the band ever since our first album, so he just did it because he loved the song and it resonated with him. So I found that on Instagram and was like, 'Holy crap! This is awesome.' He did such a great job, so I reached out to him and said, 'Hey man, we're doing a new album and I have this track that I think you'd sound amazing on with me, and I want to know if you want to do it.' And he said, 'Absolutely.' So he came to my house and we just recorded it right there in my living room."
Burnley says the friendship has continued since their first meeting and adds, "He's a really great guy."
Breaking Benjamin have already released their first single from the album, as "Red Cold River" is already shooting up the rock radio charts. Stay tuned for a video for that track and more album details coming soon.
Breaking Benjamin Albums Ranked