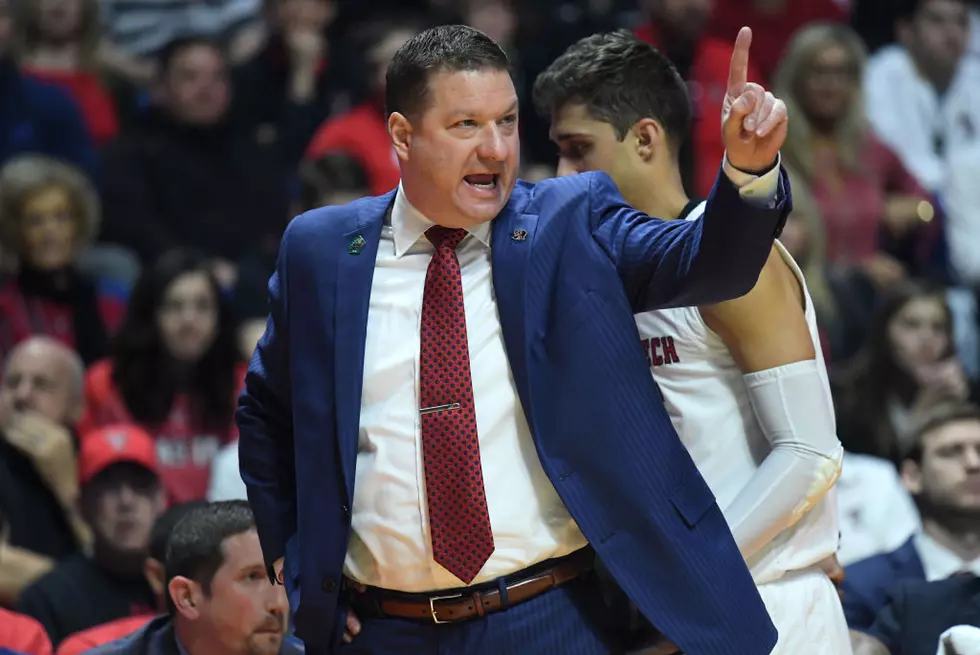 Chris Beard, Krista Gerlich and Red Raider Coaches Begin to Sign 2021 Classes
Getty Images
Today was National Signing Day for several programs at Texas Tech. The Soccer program signed several great athletes to their team. The volleyball team also got an influx of talented players. The high profile signings were locked in by both basketball programs with Chris Beard locking in a high-level recruit and Krista Gerlich signing her first-ever recruits.
Neither of these classes are done, but they are both off to great starts.
We'll start with Chris Beard's signing of Jaylon Tyson who Beard said was special which is why he dressed up in a tie for signing day. That and picture day.
Tyson is special though. A 6'7" guard from John Paul II High School in Allen, Texas where he helped his school win a state championship last season. He averaged 24 points and 5.5 rebounds per game as a Junior. Tyson is ranked highly in all the recruiting databases including ESPN who currently lists Tyson as the seventh-best recruit in the state of Texas and 18th by the small forward position. 247Sports puts Tyson at No. 4 in Texas, while Rivals has him as the No. 34-ranked player nationally.
Tyson chose Texas Tech over offers from Creighton, Arkansas, Memphis, Oklahoma, Texas A&M and Houston.
Lady Raiders' new head coach Krista Gerlich has already locked in several transfers including her daughter and one of the best transfers on the market Vivian Gray, both from Oklahoma State.
"I'm very proud of this signing class we put together and the immediate impact they will have on our program," Gerlich said via TexasTech.com. "We were able to add a heady, fundamental point guard, a strong, versatile forward and a lengthy, athletic post player. But what I'm most excited about is their work ethic, winning mindset and love tor the game! Lady Raider Nation will enjoy watching this group play and help take us to the next level!"
Gerlich and the Lady Raiders signed three more players including the number 14 overall Forward in the class Chantae Embry from Norman, Oklahoma, a point guard from Helsinki, Finland, and another forward from Herzberg, Switzerland.
Both Gerlich and Beard will continue to recruit and add talent throughout the year.