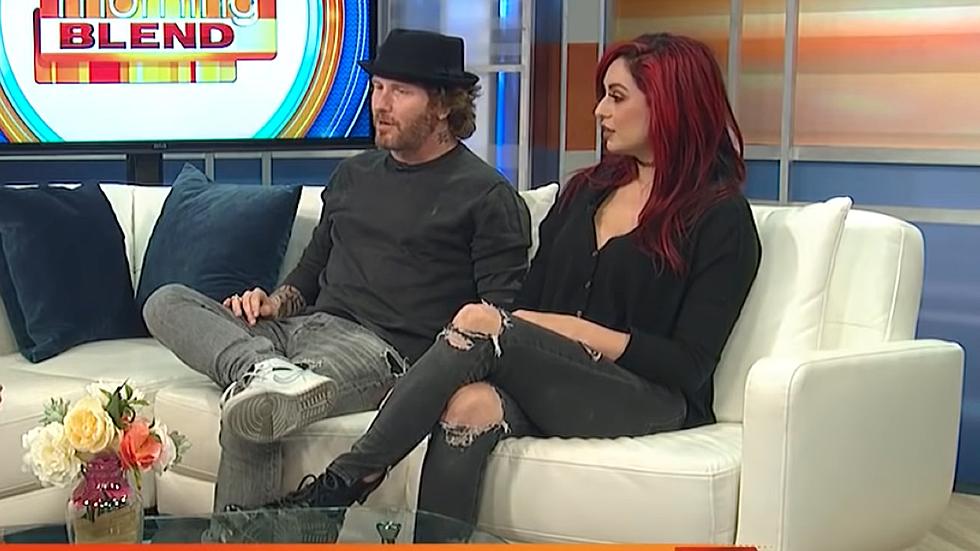 Slipknot's Corey Taylor Marries the Cherry Bombs' Alicia Dove
YouTube: KTNV Channel 13 Las Vegas
As indicated in a recent update from Hellyeah bassist Kyle Sanders, Taylor and Dove were newly married in Las Vegas during a ceremony that included several of their friends from the rock and roll world. See Sanders' congratulatory message and accompanying photo down toward the bottom of this post.
"Great big love to Corey and Alicia for sealing the deal!" Sanders said on Facebook Oct. 14. "Great times and grateful for being a part of your celebration of marriage. Plenty of good times to come."
While Sanders' message was posted Monday, it appears likely that Taylor and Dove wed over the preceding weekend. While neither newlywed has yet confirmed the wedding on their own social media, others in their circle have shared similar photos to Sanders' online. See those below, as well.
Judging by the attendant images from those present, it seems that Taylor and Dove followed a longtime Vegas tradition by having an Elvis Presley impersonator officiate their wedding ceremony.
In April, Dove was asked on Twitter how Taylor proposed. Via her official Twitter account, the figurehead of the rock dance troupe and the visionary behind YouTube series "Girl Gang" recounted the romantic tale.
"After breakfast at home, as I put the salsa back in the fridge I shut the door and he was standing there with a ring," she responded. "Got down on one knee, and I immediately started crying on the floor with him. In our kitchen. In our sweats, nothing fancy. It was fucking perfect."
All of us at Loudwire wish to congratulate Taylor and Dove on their nuptials.
Every Slipknot Song Ranked