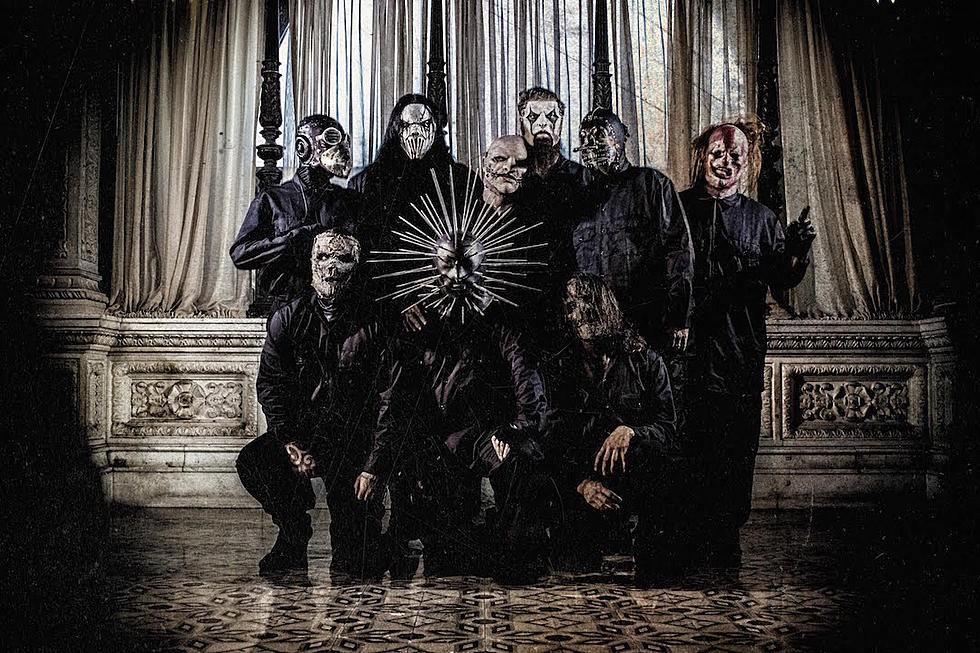 Corey Taylor Teases New Slipknot Mask
Roadrunner Records
Slipknot headmaster Corey Taylor has posted a picture of what looks to be his new mask, which he will wear throughout the band's next album cycle. He ominously captioned the picture, "Soon... #thenewface #2019 #wanyk."
Although not much can be deciphered from the image, what can be seen is a leather strap and two bolt-type surfaces. Additionally, it could just be that Taylor has said their new album will be "Iowa levels of heavy," but multiple fans in the comments are wondering if he will be bringing back his dreads from the Iowa era. You can check it out for yourself below.
Slipknot surprised the metal world on Halloween with the sudden release of "All Out Life," a rabid track which challenges the listener to live life to the fullest. However, this doesn't mean Slipknot's new album is already in the can. Shawn 'Clown' Crahan committed himself to entering the studio in November 2018 to begin the new album process, and it seems the rest of Slipknot will join him right after New Year's.
2019's Most Anticipated Hard Rock + Metal Albums