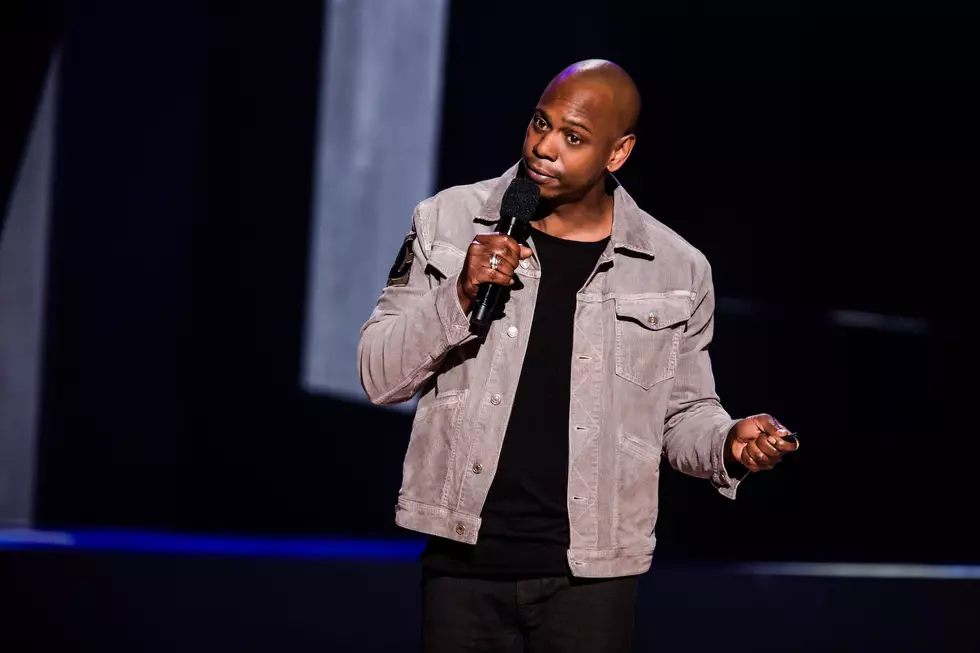 Dave Chappelle Cancels Remaining Texas Shows Due to COVID-19 Diagnosis
Netflix
According to an article published by popculture.com, Dave Chappelle will, unfortunately, be canceling his comedy tour in Texas due to his COVID-19 diagnosis.
The remaining four shows in Austin, Texas at Stubbs Waller Creek Amphitheater are now canceled until the comedian is well again. Joe Rogan was also set to perform with Chappelle and posted on Instagram "we'll reschedule them as soon as we can."
Chappelle is said to have been diligently tested throughout his comedy tour during the pandemic, and his representatives maintain he has "safely conducted socially-distanced shows in Obio since June 2020."
Elon Musk and Grimes were also hanging out with Chappelle at Stubbs, and it's been reported that Grimes recently tested positive for the virus as well. However, she reportedly did not pass it along to the comedian.
Even though an abundance of caution was taken by the performer and his team, the coronavirus is a tricky mistress and highly contagious. Face masks, social distancing, hand sanitizer and temperature checks were all part of Chappelle's protocol. Even so, he still ended up catching it.
Hopefully, Chappelle and Grimes will both make a full recovery, and this will be another reminder to everyone that even though vaccinations have begun. We're not out of the woods yet, and we must continue to vigilantly protect one another from harm's way by continuing with safety mandates.
If we can buckle down and suffer through just a little bit longer, we will all eventually be able to come out of our homes and get back to awesome comedy shows, music and every other amazing thing we have been deprived of for too long. Don't give up yet guys. Power through, and rock on.
Enter your number to get our free mobile app
Expensive Airbnb Stays in Lubbock, Texas