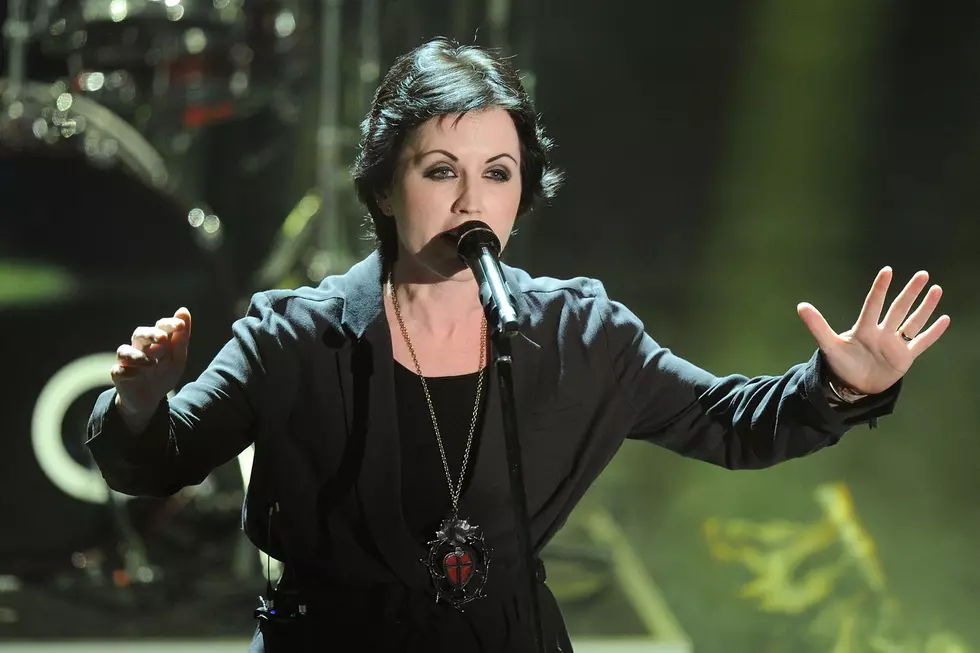 Inquest Into Dolores O'Riordan's Death Opened
Daniele Venturelli, Getty Images
An autopsy has been performed on Dolores O'Riordan, the Cranberries singer who died on Monday. But the official cause of death will probably not be made public for a few months.
Earlier today, an inquest into her death was opened at Westminster Coroner's Court, where Stephen Earl, the coroner's officer, briefed the press. Inquests are ordered in Britain when the postmortem shows that the deceased did not die of natural causes.
"This lady was staying at a hotel in central London when on Monday 15 January she was found unresponsive in her room," he said. "The London ambulance service was contacted and verified her death at the scene. Subsequently, the Met police attended and they determined the death to be non-suspicious. A postmortem has now been carried out and the court is awaiting results of various tests that have been commissioned."
The inquest was then adjourned by the coroner, Shirley Radcliffe, until April 3, when she will set a date for the full inquest. It's possible that the delay is because one of the "various tests" mentioned by Earl is a toxicology report, which typically takes between six to eight weeks to complete. In the meantime, O'Riordan's family may be notified of the results, according to Rolling Stone, but they would have the final say on sharing any details before the findings are officially released.
O'Riordan's body was discovered in the bathroom of London's Hilton Park Lane hotel by a maid. She had arrived in London to record vocals on a new cover of her Cranberries hit "Zombie" with the band Bad Wolves. The session was set up by her friend Dan Waite, who received a voicemail message from O'Riordan the night before her death. "She sounded full of life, was joking and excited to see me and and my wife this week," he said. "The news of her passing is devastating and my thoughts are with Don, her ex-husband, her children and her mother."