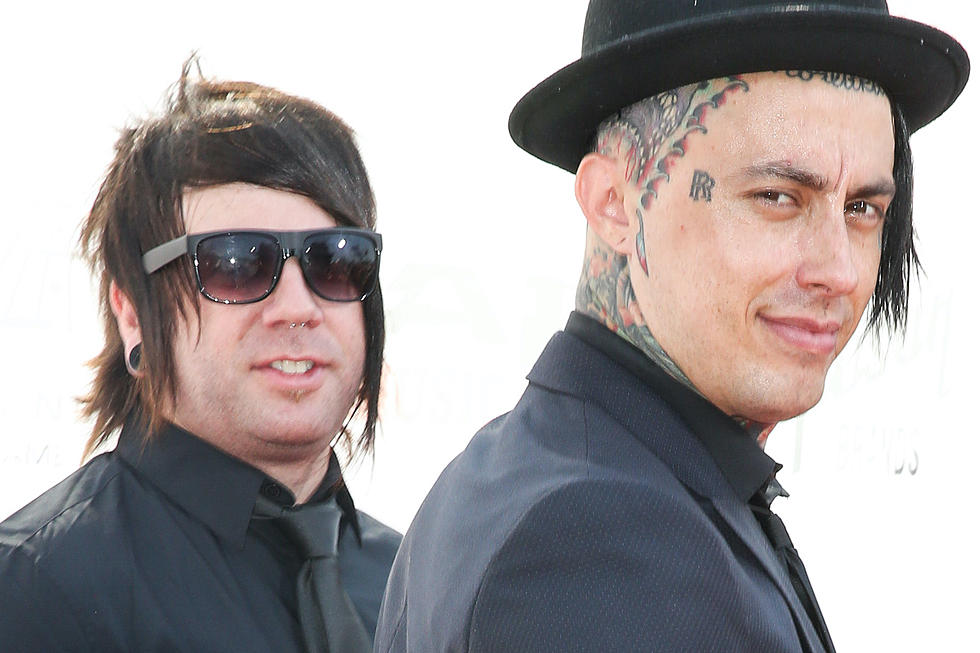 Falling in Reverse Cancel Tour Over Health Issues Affecting Guitarist's Fiancee
Chelsea Lauren, Getty Images
But following a recent hospitalization for Cetta, the band has called off the concerts scheduled for this month and next so that Jones can be by his fiancée's side. As revealed on a GoFundMe page, Cetta was newly diagnosed with cancer earlier this year. (She previously received treatment for cervical cancer.) Yesterday, Falling in Reverse singer Ronnie Radke explained the situation. Read the message toward the bottom of this post.
"I can't believe I'm even typing this," Radke shared Monday (Nov. 4). "Derek's fiancée Stina's cancer has hospitalized her recently due to fluid in the lungs. While in the hospital matters have gotten worse and she has been moved to the ICU. Unfortunately we will have to cancel the 'Episode IV' tour."
He continued, "However, Derek and I discussed it and agreed that we are going to try and play Australia. It does not seem right in my heart to tour knowing of her condition as Derek has to be with her to help her fight through this. I'm sorry to the fans, Crown The Empire and Tom MacDonald. I will make it up to you somehow."
In an Instagram post from October, Jones sought further donations for Cetta's fundraiser, which first launched in March. The guitarist disclosed that his fiancée's health situation "has gotten worse, so any shares or donations would be greatly appreciated and loved, we love all the support."
As mentioned above and listed on the band's website, Falling in Reverse's trio of Australian dates as part of the Good Things Festival remain on the books. See those after the band's recent statement.
Falling in Reverse Fall 2019 Australian Tour Dates
Dec. 6 – Melbourne, Australia @ Good Things Festival
Dec. 7 – Centennial Park, Australia @ Good Things Festival
Dec. 8 – Brisbane, Australia @ Good Things Festival
25 Best Metalcore Albums of All-Time