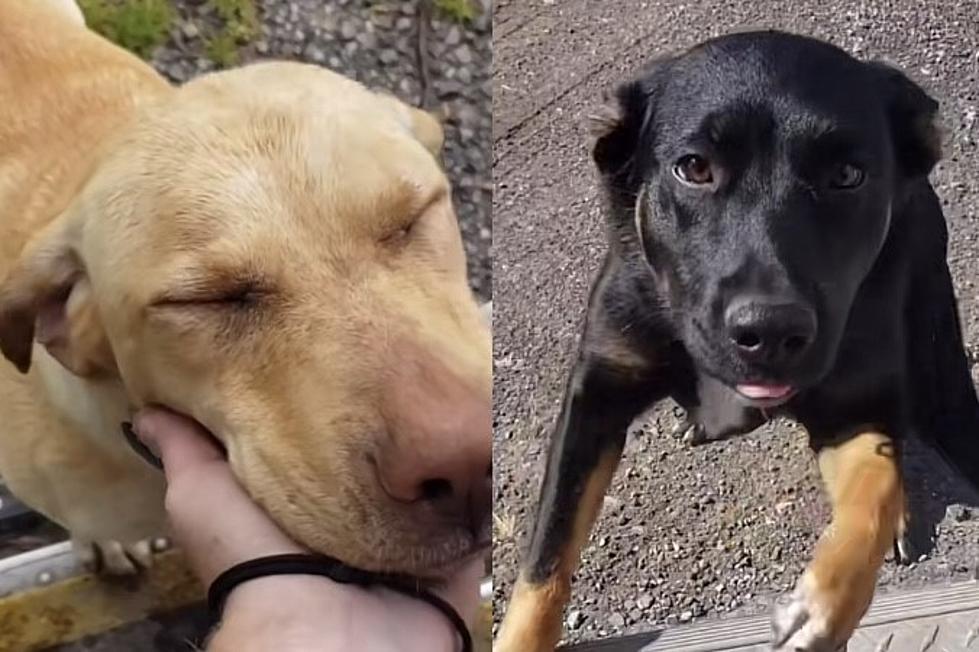 FedEx Driver Has 1.5 Million Followers for Sharing Dogs He Meets
@christhedogguy via TikTok
A job that often goes overlooked but is incredibly important is being a driver for mail delivery services like UPS and FedEx.
It's a necessity nowadays, so these workers go through a lot in order to get these packages out each day. From working in bad weather like rain, snow and extreme heat to dealing with heavy packages and more, there are a lot of things that make this job unappealing to many people.
While there can be a lot of bad things, there are also some good things about working as a delivery driver. One of the things that I think would be the most fun is saying hi to all the dogs you come across throughout your day.
TikToker and FedEx driver Chris, otherwise known as @christhedogguy, has over 1.5 million followers and 34.1 million likes for his videos showing all the dogs he comes across while working. He comes across so many dogs each day and loves them all so much that he even carries around treats for them when they come to say hello. These treats tend to win over dogs that he hasn't met before, but the dogs that he regularly sees love them, too.
There are some dogs that he sees so often that they recognize his truck and will run right up to it to greet him when he comes by. He even knows many of their names and always takes the time to give them pets, treats and all the love he can before he has to head off to his next stop.
While there are plenty of things that are probably frustrating about that job, I just know those adorable pups make everything worth it. That would probably be my favorite part of the job, too. If Chris were my FedEx driver, I'd be sure to let my dog out to greet him whenever he came by.
Take a look at some of the adorable friends Chris meets while on the job:
---
9 Great Places in Lubbock to Get a Late-Night Snack
Nothing is worse than when you are feeling hungry and nothing you have at home sounds good. You pull out your phone to see what you want to get and realize it is already midnight and most places are closed. Thankfully, there are still some options to satisfy those late-night cravings.
What Home $500,000 Gets You in Lubbock vs. Los Angeles
Here are some photos and information showing what home you can get for $500,000 in Lubbock vs. Los Angeles.