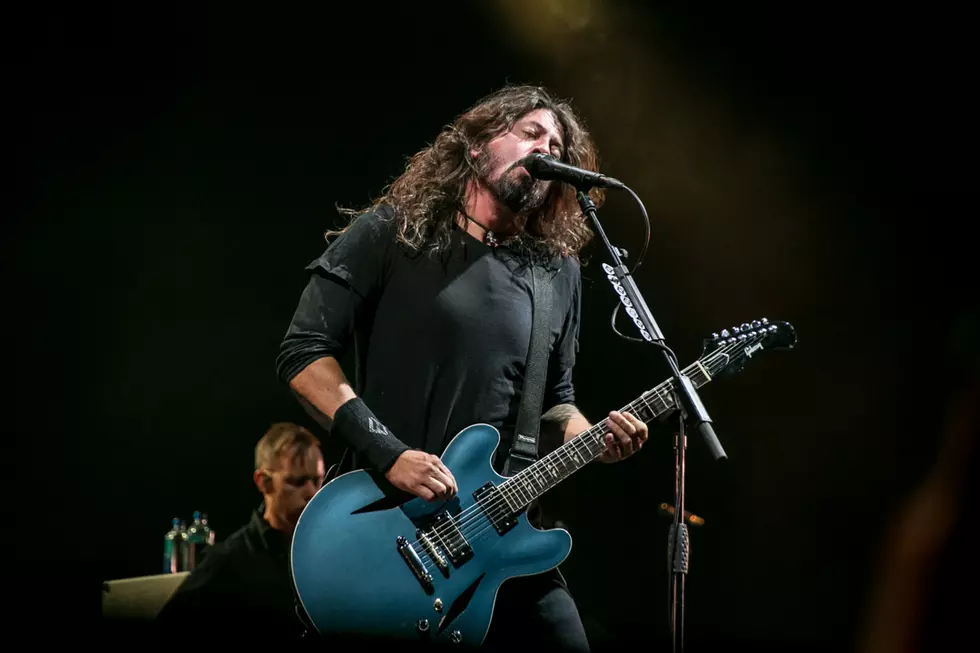 Watch Foo Fighters Cover Tom Petty With the Brothers Osborne in Edmonton
Kathy Flynn, WickedGoddessPhotography.com
The Foo Fighters honored Tom Petty with some help at their recent concert in Edmonton, Alberta. According to The Boot, the rockers were joined by the Brothers Osborne on Monday night (Oct. 22) for an incredible rendition of Petty's classic "Breakdown." Watch the video in the player above.
T.J. and John Osborne, who happened to be in town and played the Rogers Place the night prior, joined the Foos on stage to deliver a memorable version of "Breakdown." Dave Grohl says, "They were drinking with us before the show, so I feel obligated to give them a little something something." John Osborne delivers a stellar extended guitar solo, which is the highlight of the tune, while T.J. lends his vocals to Petty's 1977 classic. Video footage can be seen scrolling through the Brothers Osborne Instagram post below.
The Brothers Osborne took to social media to share a photo of the collaboration writing: "Uhhhhhhhhhhhhhhhhhhhhhhhhhhhhhhhhhhhhhhhhhhhhhhhhhhhhhhhhh.... we got to jam with @foofighters tonight. Holy sh-t."
Foo Fighters played their standard fare at the concert including their bevy of hits "Times Like These," "My Hero," "The Pretender," "Learn to Fly," "Monkey Wrench," "Everlong" and "The Best of You." The band also covered Alice Cooper's "Under My Wheels," and Queen's "Under Pressure."
The group wrapped up their tour last night in Calgary, Alberta and once again played Tom Petty's "Breakdown," this time without the Brother's Osborne.
Dave Grohl recently stated that the Foos plan on taking some time off before recording a new album. Their next live shows will be in New Orleans on Feb. 15 and 16. See their tour dates here.
Foo Fighters Albums Ranked
10 Best Foo Fighters Songs