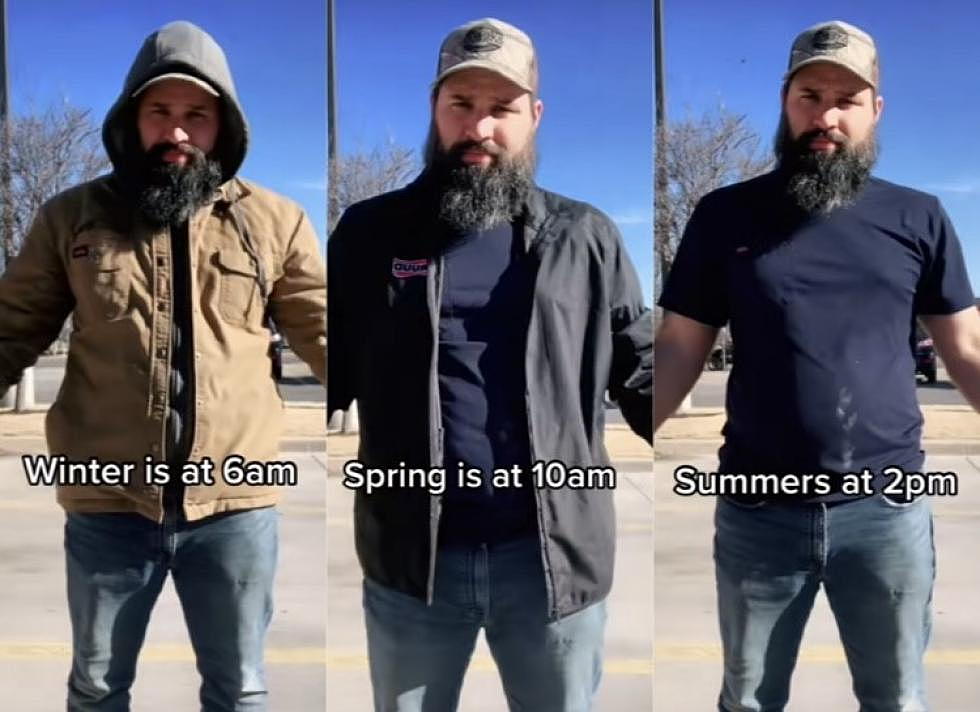 Get a Good Laugh at These Hilariously Relatable Texas Weather TikToks
@hvacsupatech via TikTok
In the spirit of Lubbock expecting snow tomorrow, I figured I would compile some of my favorite TikToks that I have recently seen about Texas weather. If you have been in Texas for a while, then you are familiar with how sporadic the weather can be. Sometimes it varies day to day, while other times it'll feel like you've gone through all four seasons within 24 hours.
Especially during the winter months, you can go out in just a t-shirt, and others where you need a whole snowsuit. The worst days (which are far too common), are the days that you have to bundle up in the morning, and you can end the day in shorts and sandals. It leads to the problem of being too cold in the morning so you're comfy in the afternoon or the other way around. My solution is to just wear lots of layers, but then I end up carrying half my closet around with me by the end of the day.
Especially in Lubbock, the concept of experiencing all four seasons in one day is far too common, and these TikToks show it perfectly:
Then you have the days that are warm enough for swimming, followed by freezing weather, like these posts show:
It's something that you would think everyone would be used to by now, but unfortunately, that's not the case. Not only are we tired of the inconsistent weather, but we are also tired of all the people that like to make fun of us when we complain about the cold. Our homes, streets, and the entire state are not built to handle the cold, and when you constantly shift from cold to warm weather, you have no time to acclimate to one or the other. So if you are from an area that is cold all winter, I don't want to hear you mocking us when the whole state freezes over and we can't handle it.
20 Striking Photos From Across Texas During Winter Storm Uri
Texas was hit hard by Winter Storm Uri, a polar vortex which led to millions being without power for days in constant freezing temperatures. These photos show the good, the bad and ugly of the crisis.
Lubbock's Near-Historic 2015 Blizzard
Tornado and Wall Cloud Pictures From Monday, May 17th, 2021