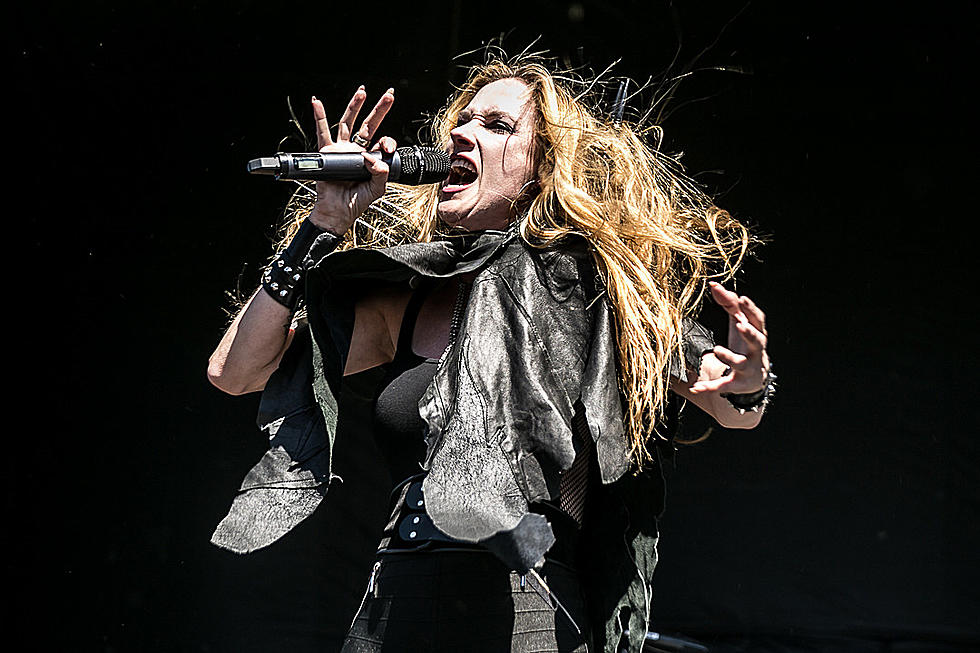 Huntress Frontwoman Jill Janus Has Died
Kathy Flynn, WickedGoddessPhotography.com
Huntress frontwoman Jill Janus has died. Former Huntress manager Jackie Kajzer, better known as Full Metal Jackie, confirmed the news with Loudwire. A Facebook post from former bandmate Casey Wood reads, "I'm in shock and can't stop crying. My X best friend, singer has left the world. She was the biggest sweetheart and I hope that her Legacy lives on as it should!"
He continued, "You were supposed to be on your way back here Jill Janus. I love you I miss you, and my door is still open for you always. Rest in peace my sister." Janus and Casey performed together in the band Vexy Strut from 2003 to 2006.
The band has now issued a statement, which reads,
It is with crushed hearts that we announce that Jill Janus—frontwoman for the California heavy metal band Huntress—passed away on Tuesday, August 14. A long-time sufferer of mental illness, she took her own life outside of Portland, Oregon. Janus spoke publicly about these challenges in hopes of guiding others to address and overcome their mental illness.

Janus was a truly special creative involved with numerous musical projects including her role as vocalist for female metal/hard rock cover bands TheStarbreakers and Chelsea Girls. In addition, Janus was co-composer and creator of an upcoming rock opera with Trans-Siberian Orchestra's Angus Clark and had a decade-long career as NYC DJ Penelope Tuesdae. Her musical career began in childhood.

Beyond her accomplishments in the music world and her advocacy for mental health issues, she was a beautiful person passionate about her family, animal rescue and the world of natural medicine. She will be missed more than she could have ever known.

If you or someone you know might be at risk of suicide, Call 1-800-273-8255 to reach the National Suicide Prevention Lifeline. It provides free and confidential support 24 hours a day, seven days a week for people in suicidal crisis or distress.
Huntress formed in 2009. They released three full-length albums on Napalm Records, with their most recent, Static, coming in 2015. Earlier this summer we spoke with Janus who tipped us to Victory: The Rock Opera, her project with Trans-Siberian Orchestra's Angus Clark. She also revealed that Huntress had been in pre-production for a new album with plans to start tracking in late summer.
A number of Jill's peers and bandmates have weighed in with their thoughts on her passing. Check out some of the social media tributes here.
Rockers We've Lost in 2018