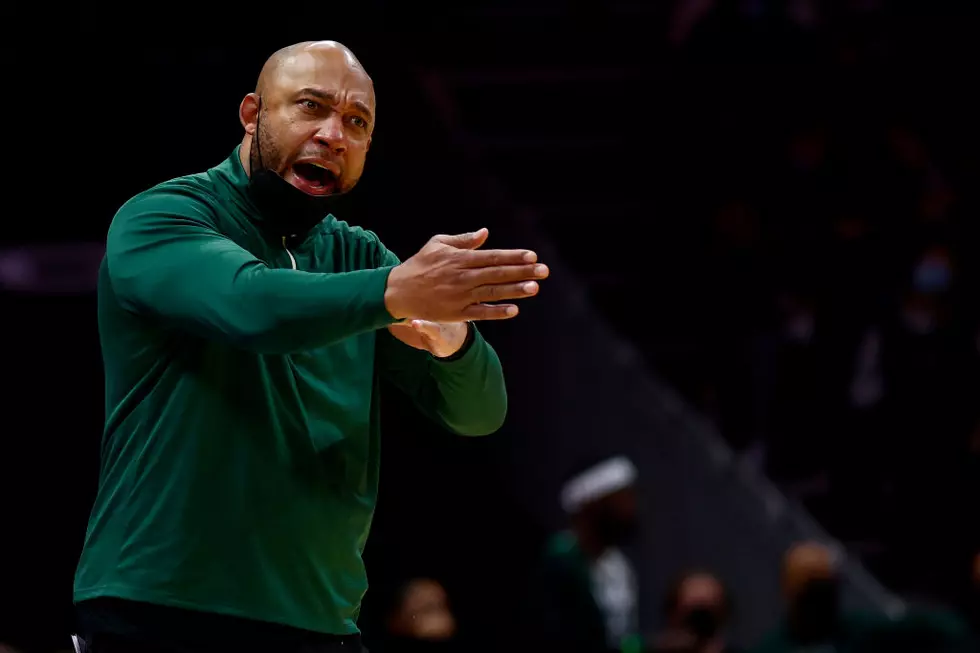 It's About Dadgum Time That Darvin Ham Gets a Head Coaching Job
Jared C. Tilton/Getty Images
It seems like for five consecutive off-seasons Darvin Ham has been a finalist for an NBA head coaching job. It's time for the NBA and the Los Angeles Lakers to do the right thing.
Currently a Milwaukee Bucks assistant, former Texas Tech star Darvin Ham is a finalist to be the head coach to be the Los Angeles Lakers' head coach.
That's according to ESPN's Adrian Wojnarowski.
As a player, Ham was best known for his dunking ability. At Texas Tech he broke a backboard in the NCAA Tournament against North Carolina. In the NBA, he was nicknamed "Ham Slamwhich" while being a role player on several teams including the NBA champion Detroit Pistons in 2004. After an eight-year NBA career, Ham got into coaching.
Ham worked his way up the ladder starting as an assistant with the Los Angeles Lakers, then the Atlanta Hawks and is now the lead assistant with the Milwaukee Bucks. Maybe the Lakers will give Ham his first assistant job and his first head coaching job? If they don't, Ham will soon find himself leading a bench in the NBA somewhere else. It's inevitable.
Ham has developed a reputation as one of the best assistants in the NBA. NBCsports.com had this to say about Ham's ability when writing about him being in contention for the Wizards job last year: "Ham has a strong reputation as a former NBA player — an eight-year NBA veteran, and won a ring with the 2004 Pistons — who understands how to get a message through to a player without damaging an ego."
NBCsports.com continued, "That's a huge skill for a coach in today's NBA. Ham has the reputation of being hard-nosed and with a great work ethic, and he has spent more than a decade on NBA benches."
Texas Tech Loses in Sweet 16 to Duke
Davis Martin goes five innings and strikes out seven in MLB Debut
What a start for the Former Red Raider
8 Places You Can Hit Golf Balls in Lubbock This Summer
If you want to play 9, 18, or just hit some balls, these places will get you your fix.