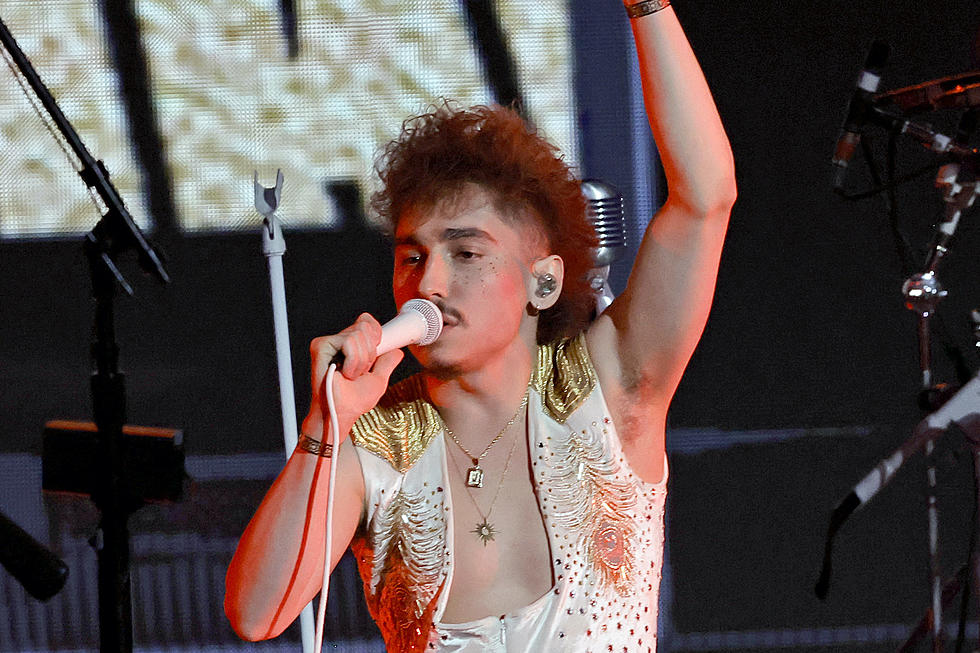 Greta Van Fleet's Josh Kiszka Felt a 'Huge Weight Was Lifted' After Coming Out
Kevin Winter, Getty Images
Greta Van Fleet's Josh Kiszka publicly came out in June, and in a new interview with Rolling Stone, the singer said a "huge weight was lifted" off him afterward, though he was admittedly nervous about what the response would be.
The 27-year-old vocalist shared a post on his Instagram in June about Tennessee's anti-LGBTQ laws, revealing that he's been in a same-sex relationship for the last eight years. "Those close to me are well aware, but it's important to me to share publicly," he added.
The response was seemingly positive, as fans fled to the comment section praising him for being open about that part of his life. Even Judas Priest's Rob Halford sent him a supportive message, writing that he loved him on the post. However, Kiszka told Rolling Stone that he was initially "concerned" about how people would react, and felt he was going to "have a target" on his back.
"You really feel that way, which is unfortunate, but it's true," he said. "Everything had been met with love and acceptance and humility and respect, and that was a huge wave of reassurance that things are moving in the right direction... As a performer and as an entertainer, a huge weight was lifted. Because ultimately as an artist or just as a person, we all want to be understood to some degree."
During the band's July 24 performance at the Bridgestone Arena in Nashville, the city the band currently calls home, fans held up colored pieces of paper in front of their phone flashlights, which created a rainbow-colored effect around the venue. Kiszka became extremely emotional during the performance, as he was touched by the outpouring of support from their fans.
READ MORE: What Lars Ulrich Told Greta Van Fleet Bassist About Getting Older
"The fact that that many people could communicate and coordinate to make that happen was extraordinary," he explained. "It was really difficult for me to keep it together, and this sounds very deep, but the song took on new meaning in that moment. I explained to the audience that I hope that maybe one day it'll be irrelevant when [I'm singing] 'Hate bound by fear will unwind.' When you say words like that, you realize that you're in the middle of a movement."
See a TikTok of the moment below.
Greta's tour picks back up in early September with a performance in Saint Paul, Minn. See the rest of their upcoming dates on their website.
29 LGBTQIA+ Icons in Rock + Metal
These are some of the LGBTQIA+ icons of the rock and metal world.