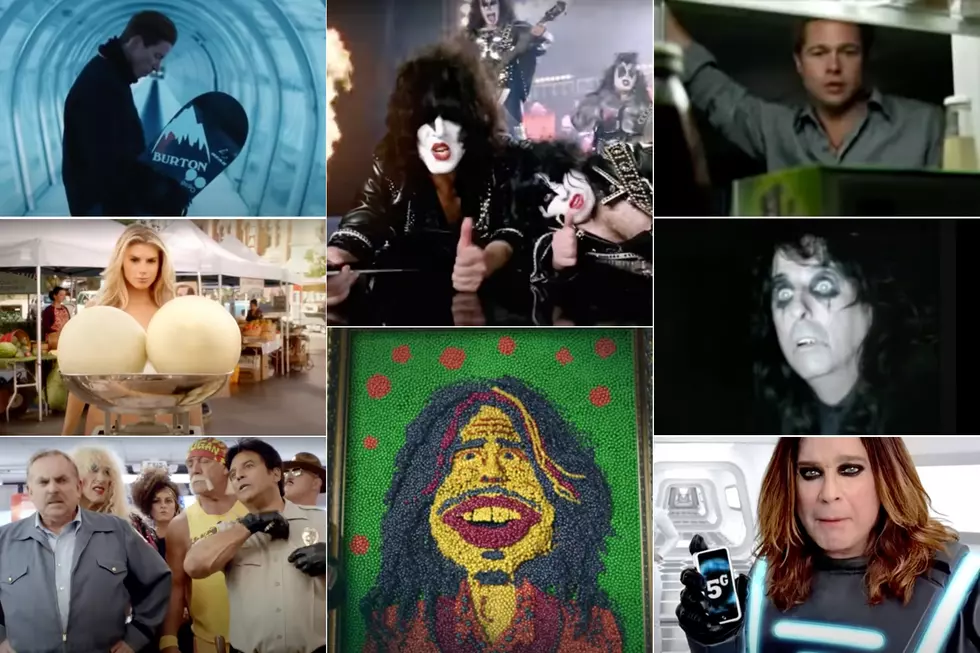 25 Most Memorable Rock + Metal Super Bowl Commercials
YouTube: Danial Smith / Charlotte McKinney / Trailer Tube / TheDudeOnEFNet / Wall Street Journal / Elephants Can't Jump / Funniest Ads / EricCahoonTM
The Super Bowl is upon us, with a fresh batch of new Super Bowl commercials ready to air during the big game. But before we add to the rich history of Super Bowl ads using rock and metal stars and music, let's reflect on the ads that kept us rocking during football's biggest Sunday of the year.
A classic is a classic, and acts such as Ozzy Osbourne, Queen, Guns N' Roses and Aerosmith have been featured in multiple ads over the years. Other times, advertisers have gone for something a little more specific, pulling out songs from The Darkness, Warrant or Loverboy to help sell a product.
Simply put, a clever message, some celebrity star power and a rock or metal classic ties it all together. So let's revisit 25 of the most memorable rock and metal Super Bowl commercials below.
25 Most Memorable Rock + Metal Super Bowl Commercials
Keeping the big game rocking!
The 10 Rock + Metal Bands With the Most Diehard Fanbases
They take "Stan" to a new level.