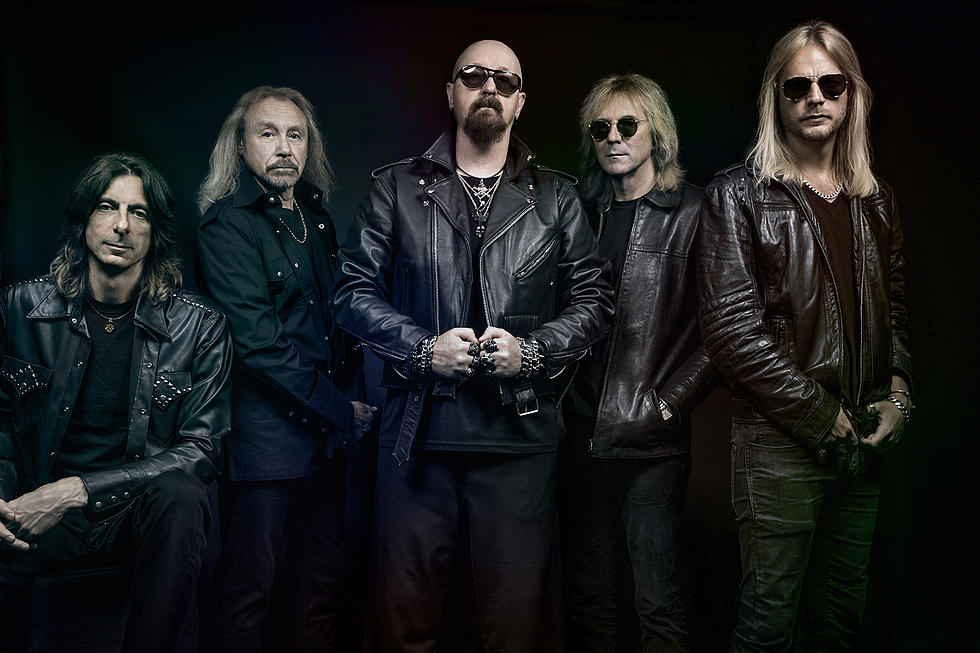 Judas Priest Premiere: Watch the Lyric Video for 'Never the Heroes'
Justin Borucki
With one week to go until the release of Judas Priest's Firepower, Loudwire is proud to premiere the lyric video to one of the band's new songs, "Never the Heroes."
Despite the song's title, it actually is about heroes.
"'Never the Heroes' is about the courageous men and women that enter war," the band told us in a prepared statement. "Never trained to be heroes, but becoming heroic due to their actions and sacrifices doing their duty for their people and country. It resonates, as there is a hero in all of us, and in times of struggle we can be strong and united, conquering our own challenges and helping others." Watch the lyric video below.
Firepower is due out on March 9. You can pre-order the album here and catch them on the road starting March 13.
Rob Halford + Richie Faulkner Talk Firepower Album