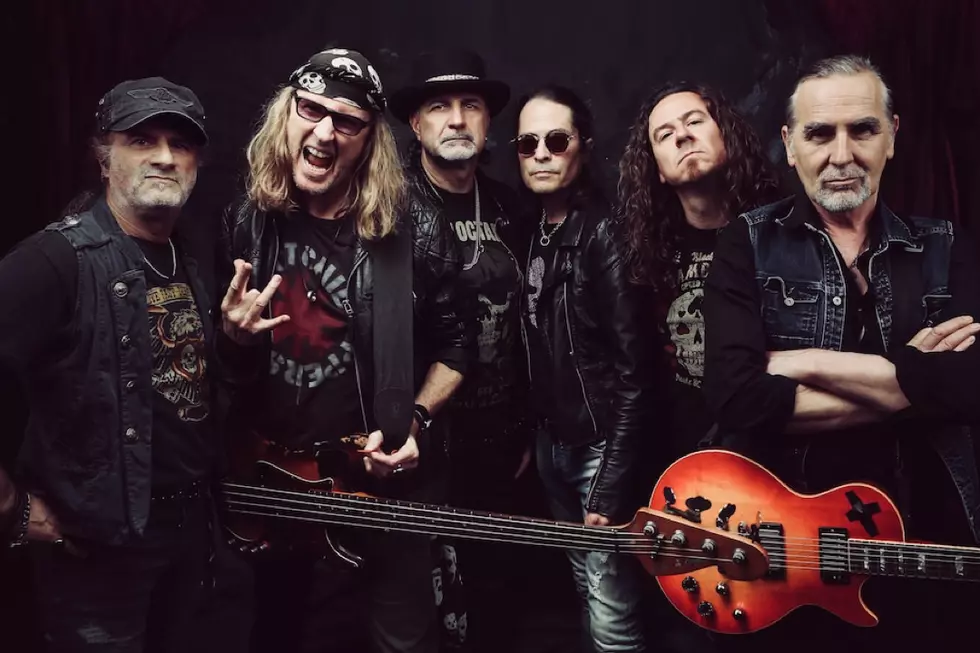 Krokus Announce Their Final Tour Dates in North America
Tim Tronckoe
It's not over till it's over. That's the message Krokus conveyed Monday (Dec. 9) when the Swiss heavy metal band announced their last concerts in North America. So dubbed "The Final Tour," the group will set out across the U.S. and into Canada for the trek that kicks off in September 2020.
It seemed like only yesterday when the band announced their first shows in the States in over 25 years. But after a career that spans over 40 years and includes nearly 20 studio albums, Krokus appear ready to hang up their hats, at least in America. See the tour dates toward the bottom of this post.
As lead singer Marc Storace once explained, the speed-metal indebted rockers visiting stateside has always held a special place in his heart. After all, it's the birthplace of Krokus' sonic bread and butter.
"The USA was always, for me, the land of rock and roll," Storace told Classic Rock Revisited the last time the group toured the country. "It is where it all came from... There is an adrenaline rush we get as soon as we land on USA soil. The whole sentimental bit comes rushing through your head."
Back in the '80s, Krokus scored hits with singles such as "Midnite Maniac," "Eat the Rich" and "Screaming in the Night." 1983's Headhunter and 1984's The Blitz were both certified gold in the United States.
Krokus "The Final Tour - Adios Amigos" Fall 2020 North American Tour Dates
Sept. 18 – Dallas, Texas @ Canton Hall
Sept. 19 – San Antonio, Texas @ Sunken Gardens
Sept. 22 – Silver Spring, Md. @ The Fillmore
Sept. 23 – Philadelphia, Pa. @ Theatre of Living Arts
Sept. 25 – New York, N.Y. @ Gramercy Theatre
Sept. 26 – Worcester, Mass. @ The Palladium
Sept. 29 – Toronto, Ontario @ MOD Club
Sept. 30 – Westland, Mich. @ Token Lounge
Oct. 2 – Cleveland, Ohio @ Agora Ballroom
Oct. 3 – Joliet, Ill. @ The Forge
Oct. 5 – Denver, Colo. @ Herman's Hideaway
Oct. 8 – Seattle, Wash @ El Corazon
Oct. 10 – Los Angeles, Calif. @ Whisky a Go Go
The Best Metal Song of Each Year Since 1970