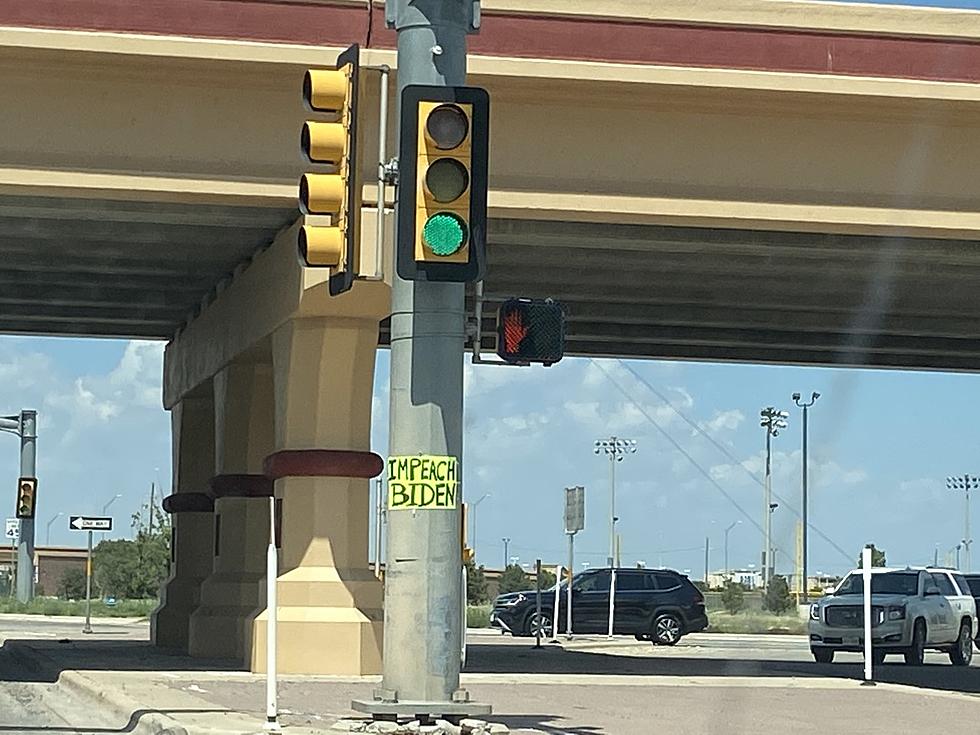 Lubbock Content Creator Learns New Skill: Take Photos of Everything
Emily Claire, Townsquare Media Lubbock
As someone that writes a lot about what is going on in and around Lubbock, I have learned to take pictures of absolutely anything that seems new or out of place.
Weird new gas pump? Snap a pic.
Trashed neighborhood pool? I'll get my camera.
New storefront? Pull over and grab a photo.
However, my photo-taking reflexes aren't always on point. A great example happened this weekend when I was in the car with my partner, stopped at the Spur 327 and Milwaukee Ave. intersection, when we noticed a neon yellow sign plastered to one of the light poles.
I glanced at it and didn't think much of it until my partner points and goes "you should take a picture of that." I quickly looked back at the sign and actually read it this time, seeing 'IMPEACH BIDEN' scrawled on it.
As the light turned green and my partner started driving, I managed to pull out my phone and snap a quick picture, trying to make sure the poster is legible and in-frame as we drive past. Fortunately, I was able to snap the perfect picture that I can now share with you.
Do I have much to say about what was on the sign? No, not really. It isn't unusual to see things like that around Lubbock, and I would rather make a silly post that gives people a chance to escape the highly saturated political media right now.
Unfortunately, not every photo has a great story behind it. Some just stay in the camera roll until one day it might be relevant, or it may never be used at all. That is just part of the life of a content creator.
What It's Like to Drive in Lubbock After It Rains
The 36 Best Action Shots From Every Patrick Mahomes Playoff Game
20 Texas Places We Have All Been Saying Completely Wrong