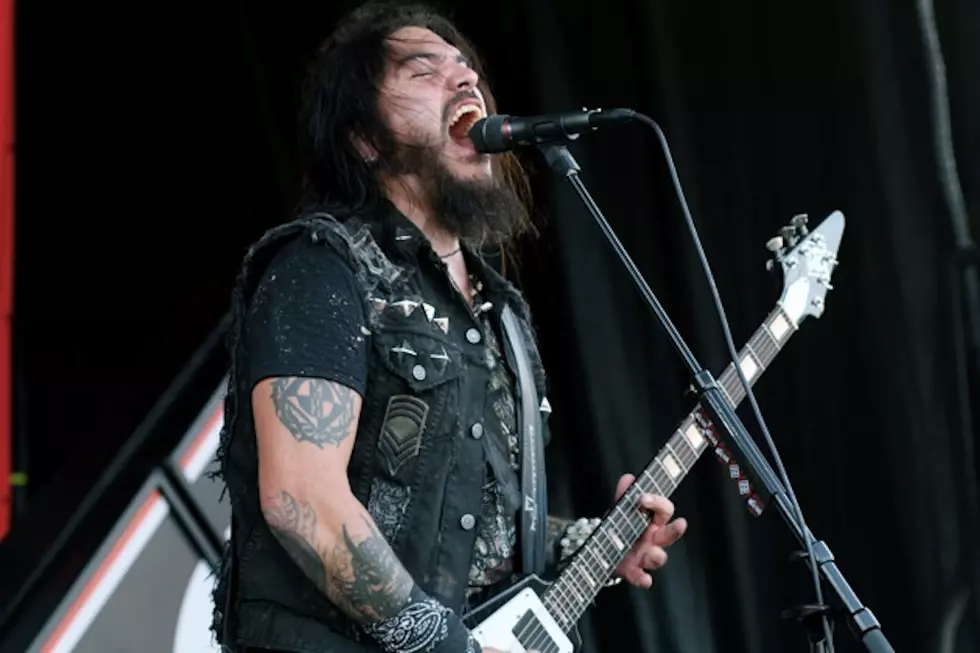 Machine Head's Robb Flynn Addresses Charlottesville: 'It Was Seriously Disturbing'
Charles Epting, Loudwire
In response to the recent events in Charlottesville, Va., Machine Head frontman Robb Flynn has written a long 'General Journal' about the subject. In the post, Flynn refrains from writing too personally about his own views, instead addressing discussions with his wife and meeting an old friend who was a reformed white supremacist.
Flynn received considerable support along with backlash when he deeply criticized Philip Anselmo for throwing up a Nazi salute and yelling "White power" in early 2016. Flynn and his family received death threats after he spoke out, leading to a difficult conversation with his wife while deciding how to address the Charlottesville white supremacists and the murder of Heather Heyer.
"She looked at me and said, 'I hope you're not planning on writing a General Journal about this…? I don't want to have my life threatened again, I don't want to have out kids lives threatened again… this kind of stuff scares me.' I sat in silence. I let her know I had begun dabbling with one a little before she woke up," Flynn writes. "She continued, 'Berto, I was scared to go to your birthday bash, worried that some whack-o was going to bomb the place or do something crazy to you, or me, or someone else. People know how you feel, do you need to add fuel to the fire?' And she's right. I don't need to add fuel to the fire."
Flynn continues, "What happened to my family as a result of the 'Racism In Metal' video was f—king scary. She's not over it. I'm not over it. Hence, why I debated this. Even a year and half later, when I go out to most big metal shows, at least one group screams 'white power' at me. I keep my head up, do my best to ignore them."
As Flynn continued writing, he described a late friend he calls Onno Cro-Mag, who was a racist skinhead that had turned over a new leaf. "He explained to me how he'd gotten caught up in some bullshit in the scene, at some point something serious happened, serious enough that it shook him out of it," Flynn describes. "He never looked back. At least in the handful of conversations we had, he looked back on those days with a brutal honesty and regret that was palpable. But he wasn't apologetic about it, he was strong about it. He f—king owned it. It was a life-lesson that he never let himself forget. I gotta tell you, I've never met anyone quite like him."
To read Robb Flynn's full journal in reaction to Charlottesville, check out his Facebook post below:
Machine Head Albums Ranked
10 Greatest Hard Rock + Metal Protest Anthems