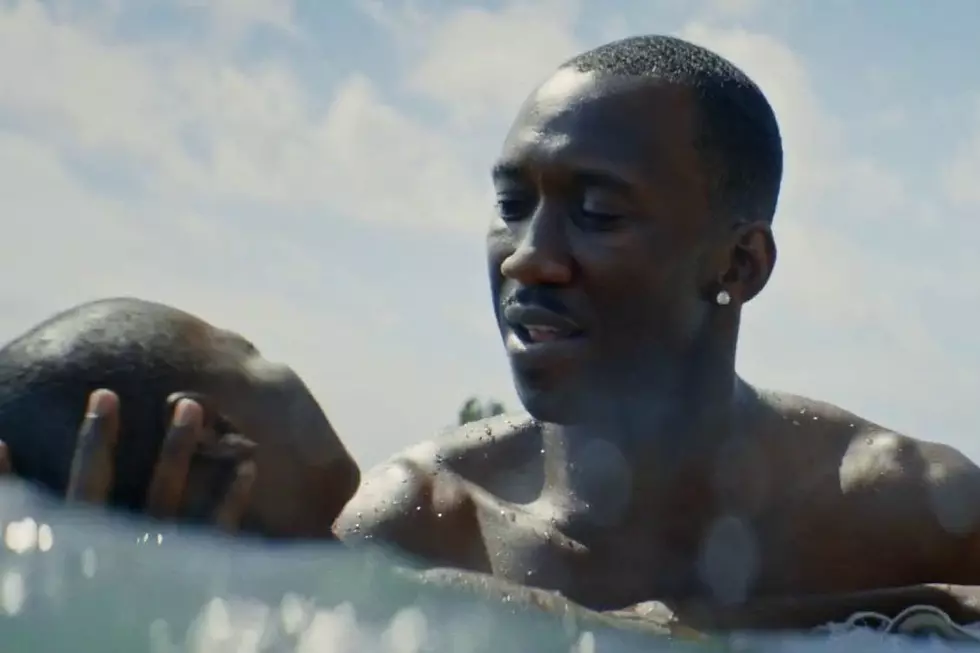 Mahershala Ali Is Marvel's New Blade
A24
Marvel unveiled ten parts of Phase Four of the Marvel Cinematic Universe at Comic-Con this year; five feature films and five TV shows that will be featured on Disney's Disney+ streaming service. Then they brought everyone out on stage at Hall H for a big farewell — with one more huge announcement.
Details are still sketchy — there's no official release date as of this moment — but Blade will become a new Marvel Cinematic Universe film. And Oscar winner Mahershala Ali will star as the title character.
Speaking of titles, Marvel also unveiled the logo for the film:
The vampire hunting Blade previously starred in a trilogy of movies in the late '90s and early '2000s starring Wesley Snipes. (The best, if you've never seen them, is Blade II, directed by Guillermo del Toro.) The first Blade was really the first blockbuster movie based on a Marvel Comics property, and its success helped generate interest in the first X-Men and Spider-Men films, which followed a few years later. It's not an exaggeration to say that without the original Blade, there might not be an MCU.
But now a new Blade will get to interact with the MCU. When Marvel announces a release date, director, and additional cast, we will let you know. For now, you'll just have to be excited about one of our best actors playing one of the coolest Marvel heroes ever.
Gallery — Everything Announced For Marvel Phase Four: