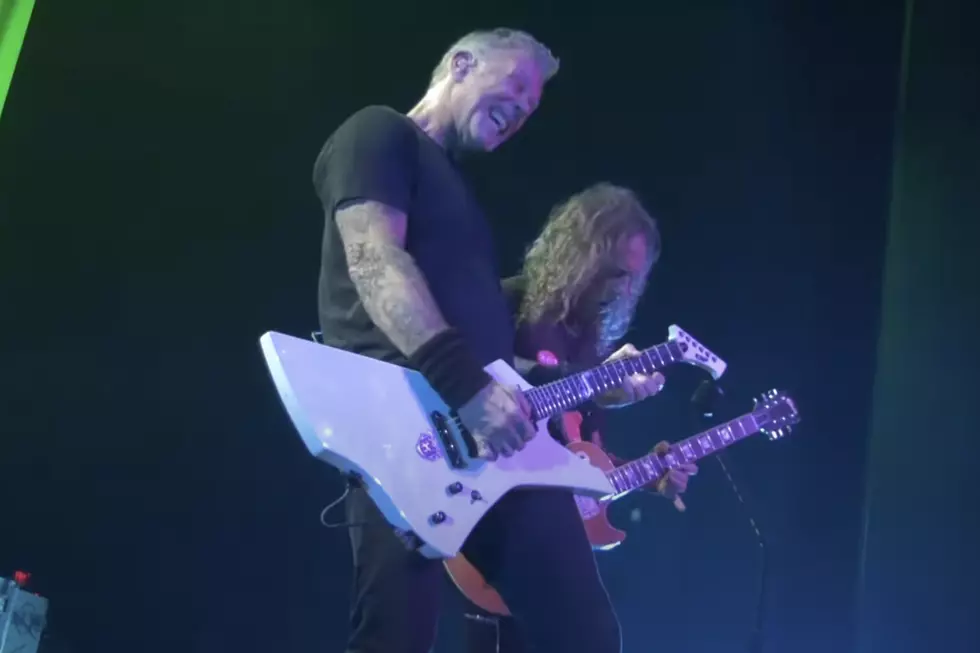 'That One Was For Cliff': Watch Metallica Play 'The Call of Ktulu' Live in Florida
Metallica via YouTube
First they released "Phantom Lord." Then they shared "Blitzkrieg." Now, Metallica have unveiled the third and final live video from their recent celebration of Jonny and Marsha Zazula: "The Call of Ktulu."
"Here's one for Cliff," the band wrote on Instagram as they unveiled pro-shot footage of the Ride the Lightning instrumental. Fans can watch the epic performance in the video player below.
Watch Metallica Perform "The Call of Ktulu" Live in Florida
"The Call of Ktulu," the closing track on Ride the Lightning, is named after The Call of Cthulhu, a short story written by H.P. Lovecraft about a mythical, monstrous entity known as the Cthulhu. As legend has it, Cliff Burton actually introduced his bandmates to Lovecraft, whose work also influenced Master of Puppets' "The Thing That Should Not Be."
Metallica first performed the instrumental in front of a live audience on Aug. 28, 1983, at the Corbett Center Ballroom in Las Cruces, N.M., as part of their Kill 'Em All For One tour with Raven. Back then, the song was still being developed and the band initially referred to it as "When Hell Freezes Over."
Since that live debut nearly 40 years ago, they've played the song a total of 85 times, making it a rarity in the live setting.
As Ben Apatoff notes in Metallica: The $24.95 Book, "The Call of Ktulu" was Metallica's last song that featured a Dave Mustaine writing credit.
"The evocative instrumental "The Call of Ktulu" closes, a transformative piece for Metallica and metal in general, marking Dave's last songwriting contribution while flexing Cliff's classical chops and Lovecraftian instincts, purposely misspelling the beast's name rather than bring it closer by writing it down," Apatoff writes. "On Ride the Lightning, Metallica sound like they can summon the cosmic."
See Magnificent Photos From Metallica's 2022 Jonny and Marsha Zazula Tribute Show
Metallica: A Photo Timeline of Their Remarkable Career