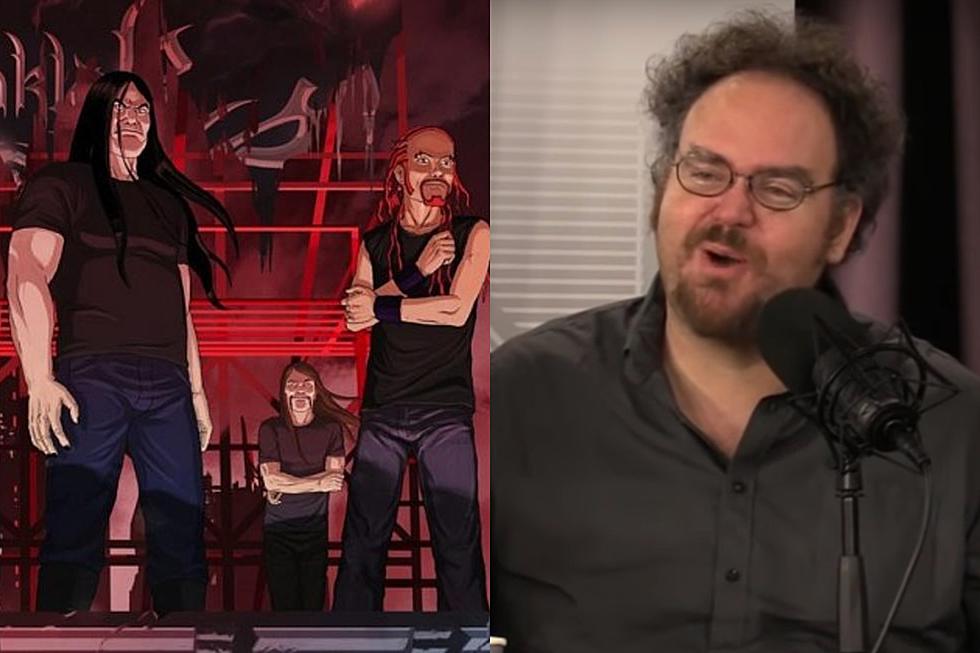 Metalocalypse Director Jon Schnepp in Critical Condition
Adult Swim / YouTube:
JT Mahoney
Jon Schnepp - writer, director and producer of Metalocalypse, among other titles- has been admitted to a Los Angelas-area hospital with an undisclosed illness and is in critical condition. According to the Instagram timeline of Schnepp's partner, Holly, Jon was admitted roughly four days ago. She posted a picture of him on Wednesday, June 11, with the caption, "@jonschnepp is very very sick, but his little pal #HanSolo is training to be a nurse, so he's going to be O-K!"
The next day when Jon was admitted to the hospital, she wrote, "My future husband is sicker than I've seen him in 15 years, and not being there with him is killing me. Health is all we have you guys. Nothing else matters if you don't have your health. You can't fight the world's bullshit without it."
Two days ago she revealed that he was "unconscious and in critical condition." "I cannot tell you the details, but it is life threatening," she revealed. "That's all I can tell you right now. I have been sharing with him how much all of you are rallying for him, and showing your incredible love and support. I've been sitting vigilantly beside him and whispering 'I love you Chimpnugget' over abs over again in his ear, resting my head on his huge chest. This is the most challenging experience of my life, but knowing he is so loved helps heal my fractured heart. All of your well wishes have not gone unnoticed. If you can contribute anything to his medical bills, that will help us both. Much love to all of you."
A link to the GoFundMe can be found here. $47,563 of the $50,000 has already been raised, with donations coming in by the minute. Holly most recently shared a picture of Jon on Instagram roughly 15 hours ago, captioned, "My perfect man."
Aside from Metalocalypse, Schnepp has worked in some capacity with everything from Ferris Bueller's Day Off (actor) and Aqua Teen Hunger Force (writer) to The Death of Superman Lives: What Happened? (director, producer, writer) and the Collider Movie Talk (panelist). He also appeared as extras in both Iron Maiden's "Be Quick or Be Dead" and Metallica's "The Memory Remains" music videos.
Dethklok Play 'Wikipedia: Fact or Fiction?'