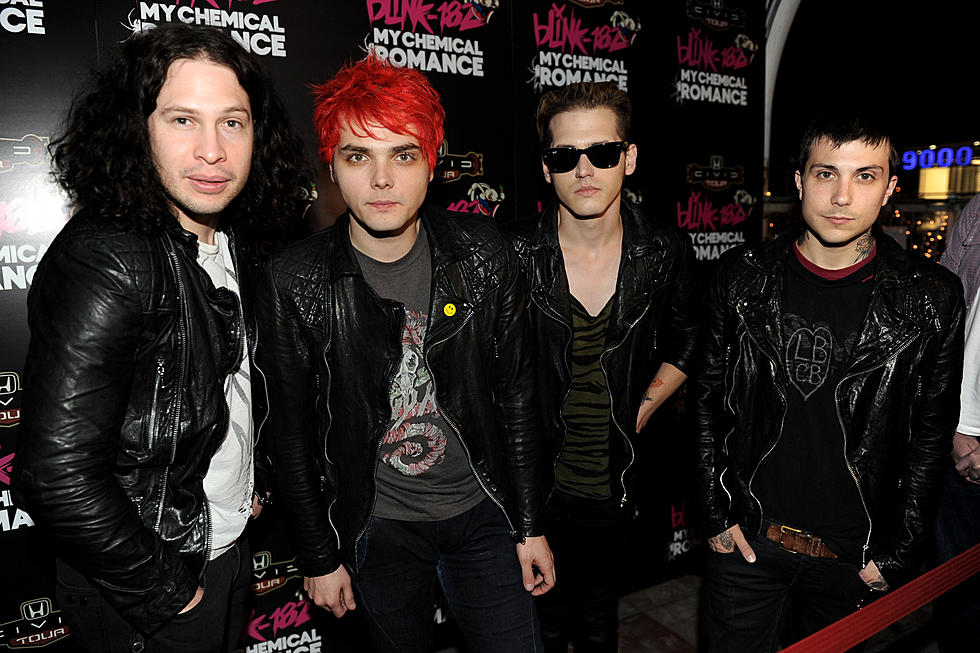 Report: My Chemical Romance Re-Enter the Billboard 200 Chart
Kevin Winter, Getty Images
My Chemical Romance album The Black Parade re-enters the Billboard 200 chart this week, its first such entry in over two years, according to an update from music data tracker Chart Data.
The feat should come as no surprise for listeners who aren't okay after learning of the influential emo act's long-awaited return planned for later this year. Evidently, fans' pleasure in the band's comeback is so great that it precipitated My Chemical Romance's reappearance on the record chart that ranks the 200 most popular music albums and EPs in the United States. See Chart Data's recent report down toward the bottom of this post.
"My Chemical Romance's 'The Black Parade' re-enters this week's Billboard 200, earning its first appearance in over 2 years (+100% in sales; @MCRofficial)," the site shared to Twitter early Monday (Nov. 11).
Every My Chemical Romance Song Ranked