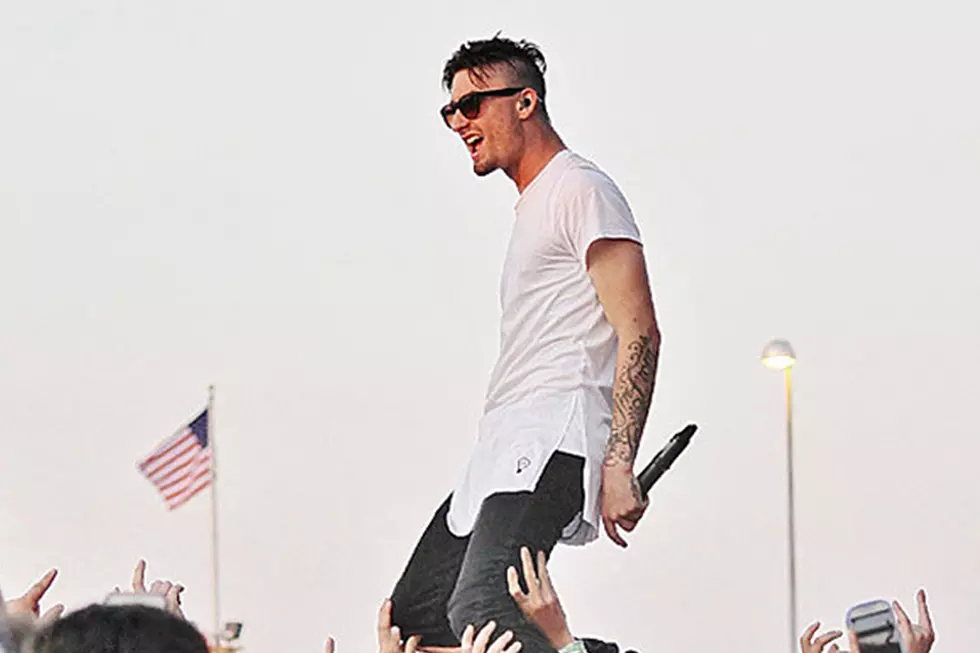 Report: New Details Around Kyle Pavone's Death Emerge
Liz Ramanand, Loudwire
TMZ is reporting a number of new details surrounding former We Came as Romans singer Kyle Pavone's death. They claim to have obtained the official police report, which allegedly states that his girlfriend found him unconscious in their bathroom with a syringe on the counter. She then began giving him cardiopulmonary resuscitation while dialing 911. TMZ obtained audio of the phone call, which you can listen to below.
EMTs allegedly found a pulse on Pavone once they arrived and gave him a shot of Narcan. TMZ goes on to claim that he was sent into cardiac arrest once he arrived at the hospital and was later pronounced dead.
Pavone died Saturday, Aug. 25, at the age of 28. It was confirmed via a statement from his family that the cause of death was from an "accidental overdose." A foundation has been launched in Pavone's memory. A tribute event for the late singer has also been announced, which will take place in early October at the Fillmore in Detroit. (An official date has yet to be revealed.)
Pavone joined We Came as Romans in 2008 and is featured on all five of the band's full-length albums. His voice served as a notable standout during modern metalcore's rise in the late 2000s and early 2010s. He performed various keyboard and synthesizer duties throughout Romans' catalog as well.
Rockers We've Lost in 2018