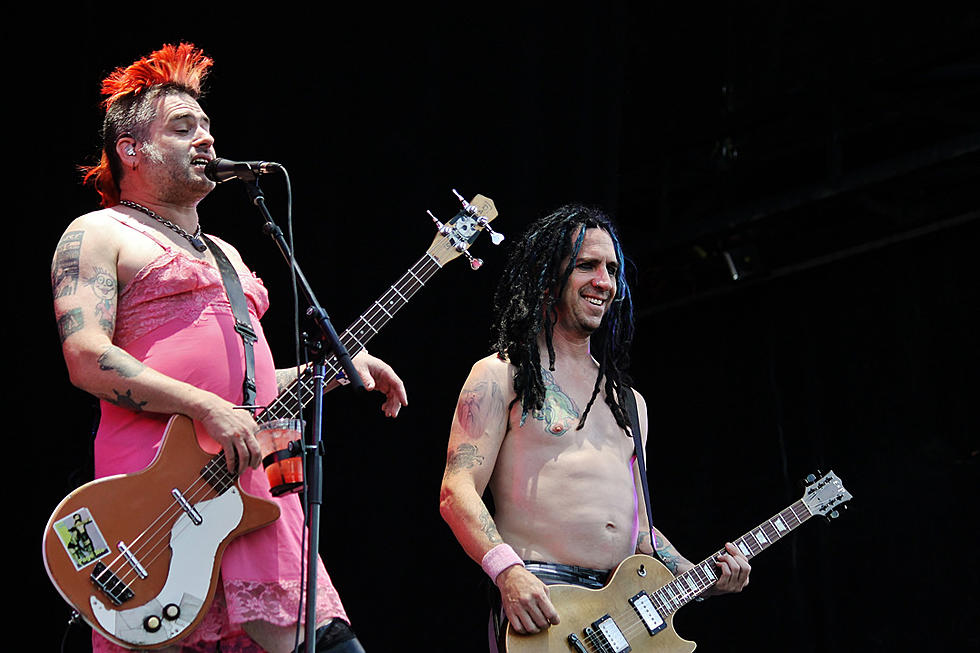 NOFX: Every US Show Has Been Cancelled After Vegas Shooting Joke
Liz Ramanand, Loudwire
Fat Mike has released a statement on Instagram saying that NOFX have had every scheduled show in the United States canceled. "We did not drop off the shows," he wrote. "We were told that NOFX is not welcome to play ANY big venue in the United States. No joke! NOFX has effectively been banned in our own country."
Despite having their shows canceled in the US, however, the ones they have scheduled internationally remain planned as of press time. "For now, we are playing in Europe, Mexico and Canada. The Punk in Drublic Festival is still happening in Europe and other continents," Mike said. "I'm trying my best to bring it back to the US but a lot of people don't want it to happen."
He added, "It fuckin sucks! We made a mistake, we apologized, and we gotta suffer the consequences. Maybe it ain't fair, but whoever said life was. We are just very thankful that our fans are being so supportive. Thanks to all of you!"
NOFX issued an official apology earlier this month. You can check out Mike's new statement in full below. Be sure to leave us a comment with your thoughts.
Worst Concert Tragedies and Mishaps